Beauty Product Reviews

Nov 12, 2017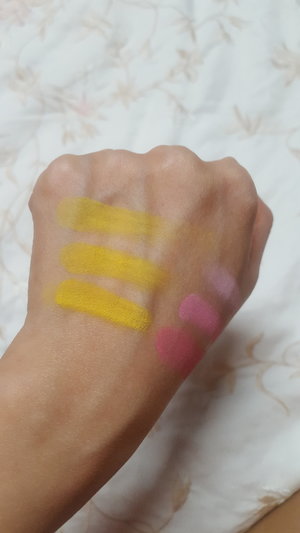 Patchy!!
I was excited to get this since I wanted to try yellow eyes for spring. I've used this 3x and I am not satisfied everytime. First time I used it, I used concealer as base. I was surprised that after 2-3 hrs it creased badly! Second time, I used my MAC paint pot as base and it still creased. Third time, I put powder base after the paint pot and it didn't crease. But in all 3 applications, the shadow looked patchy and powdery. I have finger-swatched it and it is patchy even with fingers swatches.
I never had this much problem before with other shadows I have. Usually concealers are enough as base.
I love my Inglot's freedom concealer and the pink shadow I own is good but this particular shadow is not good.