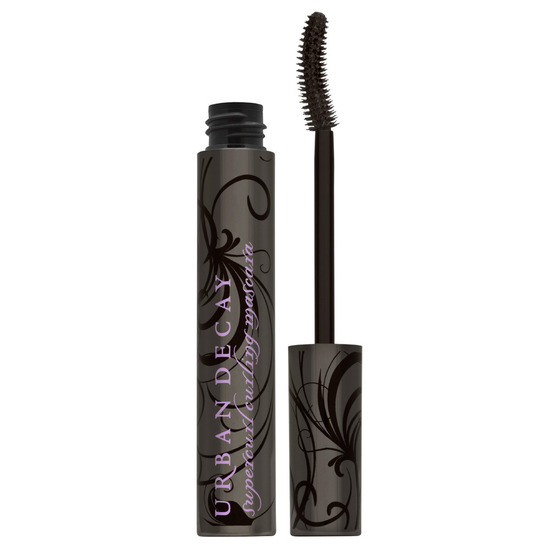 Rollover image to zoom
Reviews

Toneylynn P.
Feb 10, 2013
I wasn't expecting to love this product as much as I do. I've gone through about 3 tubes of the travel sized version so far and I can't wait to get more. I love how natural it makes my lashes look yet still being very buildable, the brush is really perfect for enhancing their curl. The feature that completely sold me on this product is how well it stayed on my lashes. I've accidentally fallen asleep with this mascara on and woken up without a single smudge! Its amazing specially since it isn't a waterproof mascara and is still easy to remove at the end of the day.I highly recommend this.

In love!!
I have very thin, straight, blonde lashes that are pretty much invisible. After years of searching for the perfect mascara, I finally found it! I usually do not like the rubber wands so I was skeptical at first but I fell in love instantly. Travel size is perfect since I never go through an entire tube before it expires.

Amazing.
This mascara really is amazing. I received the deluxe sample size of it with the order of a Naked 2 palette. It curls my lashes and holds the curl all day. I only needed one coat and while applying I held my lashes up with the wand and waited a few seconds. It's better than any other mascara I own, truly in love with it!

Love it
I got this in the Book Of Shadows 4 and i gotta say,i'm really impressed with this mascara,it really does makes your lashes longer without using any eyelash curler :D And it won't clumps much,and i will definately repurchase this in the original size again if mine were empty :D

I swear by this mascara. This is a staple in my make up bag. Curls without clumping AND doesn't flake. The only down fall is that I find this hard to remove at the end of the day even with eye make up remover. It takes a little more effort, but it's a compromise I'll take for the curl and coverage.

it REALLY curls!
Every try "curling" mascara and you put it on your lashes and sit there and wait for something to happen? Yeah... me too.
This one curls my lashes! It is a miracle in a bottle. It also lengthens and separates. Fabulous! I am all for anything that saves me a step. I love my shu umera curler more than what would be considered appropriate... but I don't even use it when I use this mascara. It works THAT well on my lashes. I got the sample size in my Urban Decay Book of Shadows kit and I am buying the full size for SURE this is an awesome mascara for my otherwise "stick straight" lashes!

Love This!
I was hesitant about this mascara bc I hated the 'big fatty mascara'.. however, this took me by surprise. It literally does what it claims! 'Super curling'. Without clumping and looking gross. I get tons of compliments on this.. recommend it for those with straight lashes or short lashes. Def a repurchase.
---