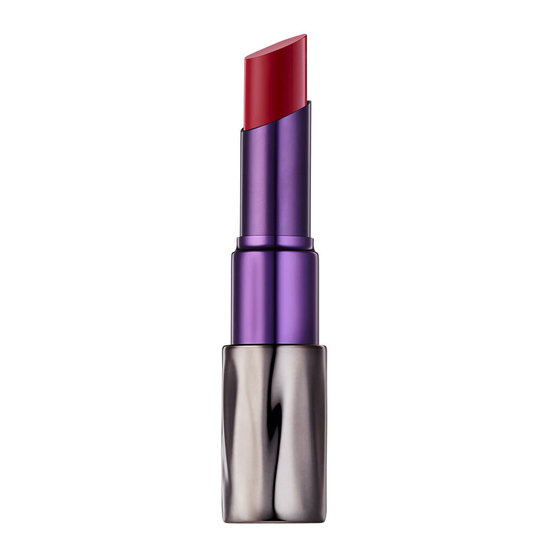 Rollover image to zoom
Reviews

A great nude
I have a very hard time with nude lipsticks in general they always look like I put foundation on my lips lol. Naked is one of the only nudes besides a few l.e ones from mac that I can pull off. I got this with the matching liner which I love to death during ultas 21 days of beauty in both full size for 26$. I must say this is super creamy and quite pigmented wear time isn't very long but that is expected with a formula like this one. I dab a little of becca rose gold on top for a more shimmering version. The price point on these is a little high but all in all this is a great lipstick.

Best lipstick ever!
The pigmentation is very strong, and it's very easy to apply, feel moisturizing, can't even see the lip lines without applying lip balm. I compared this with a NARS one, and this looks better with a bit of shine and moisture. Very reasonable price compared with other products, great value! Really want another one though I might have too many lipstick already...

Holy grail lipstick
I have five of these lipsticks. Catfight, F-Bomb, Turn On and my favorites, Venom and Shame. They are SO GOOD. They last a really long time, they're super pigmented and they have the perfect creamy consistency. They're not glossy at all, but they aren't matte. They definitely transfer, but it takes a while for them to noticeably fade. Catfight is a beautiful bright pinky red. F-Bomb is a classic red, my favorite red that I own. Turn On, a dusty pink, is my least favorite color out of them all, it just doesn't suit my skin tone. But it's still pretty. Venom is a deep berry purple, super pigmented, super bold. Shame is no doubt my favorite and the one that I wanted the most when they came out. Its a dark, burgundy red shade that is so freaking perfect for fall. I wore it so much in the fall and winter. The packaging on these is sleek and beautiful. It's simple yet luxe. I love everything about them.

Awesome!!
The perfect peachy colour! Not too orange but slightly pink.. It's extremely creamy and moisturizing, well pigmented and bright (but still natural looking).. The only cons are that after some time it goes in the lines of tu lips (sorry, i'm not english and don't know how to say it) and that if you eat or drink it will disappear in no time.. In the end it's still one of my favourite formulas and i really love it!

Creamy, long-lasting, and hydrating!
I'm a UD junkie, but I was never a lipstick girl. Every lipstick I used was either impossible to apply (skipping, mushy texture, etc) or accentuated any dead skin on my lips (even after lip scrubs). But I got a sample of this lipstick in an Ipsy glambag and WOW. It is long lasting, easy to apply, and creamy. Very first-time lippie user friendly. Very good for cold days when you'd otherwise be applying ChapStick ever 5 minutes. I apply it once in the morning, with or without lip liner and I'm good until night. It smudges easily, so eat and drink carefully! But it lasts through meals and kisses.
Love this lipstick! I need more shades NOW! C:

My absolute favorite light pink nude lipstick!
I am so happy UD brought back their lipsticks and completely revamped their formula! It is better than ever and I believe is very overlooked!
Their new Pigment Infusion System? in their lipsticks make them all: - Ultra creamy - Amazing pigmentation - Great color dispersion - Extremely nourishing - Beautiful shine - Lightweight feel
---