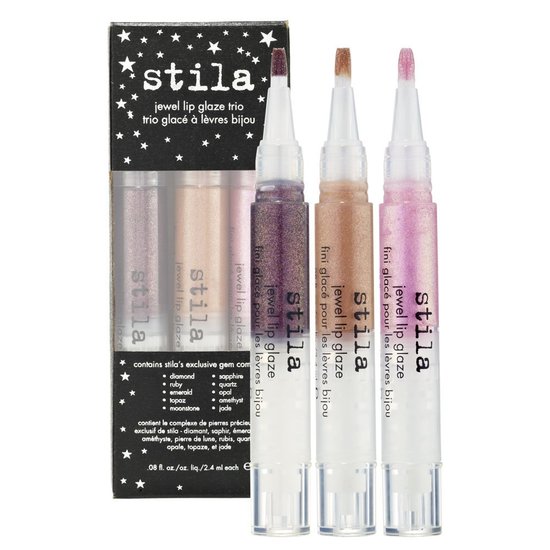 Rollover image to zoom
Reviews

I eyed these in store for the longest time, but couldn't bring myself to shell out for them. Of course, now they're on sale for $16, to which I say BUY NOW IF YOU DON'T ALL READY OWN THEM! That's a fab deal!
I love love love the Pink Diamond colour--it's a bright, glittering pink that will instantly bring all focus to your lips. I like to wear it with a mauve eye, or with smokey greys that aren't overdone. Amethyst I've worn less, but applies a pretty dark plum shade. Some people might find it a little too dark, but I personally love a deep, vampy lip. Have to say, not crazy about the Golden Topaz, but that's just me--don't really do neutral lips, regardless of how sparkly they are!
Short of MAC's Digidazzle collection, I don't think I've ever seen a more sparkling lip product. They're great to wear for events, nights out, or just any time you feel like being a little extra shiny where it counts.
---