Moisturizing Formula Polish Remover For Dry, Brittle Nails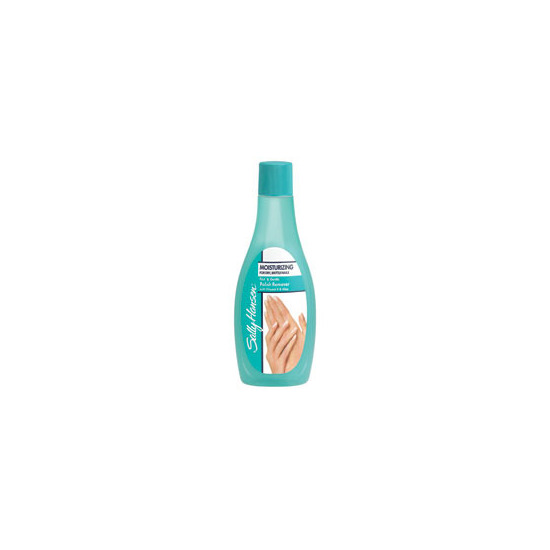 Rollover image to zoom
Reviews

Awesome! All the good reviews are true :)
I really like this nail polish remover. I started to use it because of your advice here ladies! I had big troubles with removers before I started using this one (my nails were very brittle, cracked a lot and the worst was that my skin was tingling after application) Now I no more suffer with it and this is simply awesome! Anyway there are few variants, I post a picture down too. All of them are great. The reason why I have them is that I share them with my sister and mom :DD My fav is the green one with aloe.

Doesn't give me migraines!
This remover works great and doesn't break the bank, but the reason I love it is because it barely has any odor! I get really bad migraines and harsh chemical smells (like acetone) usually trigger me. It was so bad that I stopped painting my nails completely for a few months. I've never had any problem with this remover because the smell is so much gentler than other polish removers I've tried. And it still does a great job of removing my nail polish quickly and cleanly. it doesn't feel drying or irritating on my skin, either, so I think it's gentler on my nails too.

Sharmaine D.
Apr 23, 2011
This works so well! It's cheap, and is very good quality. I've been using this nail polish remover for several years now, and i have never switched to another brand because i find this nail polish remover to work amazingly, and it just a couple rubs of this stuff, the nail polish comes right off! It's a really good product.

SabrinaetGenevieve R.
May 23, 2012
It's good
I really like this nail polish remover. As long as I can remember, I've been using this nail polish remover. I can remove even the hardest nail polish (glitter polish!!!) But you have to make sure that you buy the one that has acetone in it. The one without does't work as well. It doesn't make your cuticles or your nails dry.

Christina L.
Nov 07, 2011
It does exactly what it says. Nothing special to say about it really. It's just a good nail polish remover that is inexpensive. You can find it at many drug stores like Rite Aid and CVS. It doesn't make your nails or the skin surrounding your nails feel dried out or anything like some removers do. I use this all the time.

Gabrielle Michaela H.
May 30, 2012
Out with the old, in with the new nail polish..Easy to use, at an affordable price.
you can basically find it at any drugstore or grocery store. Love the way my nails feel after a week with the nail polish on. It keeps my nails healthy and its a vey convenient product.
---