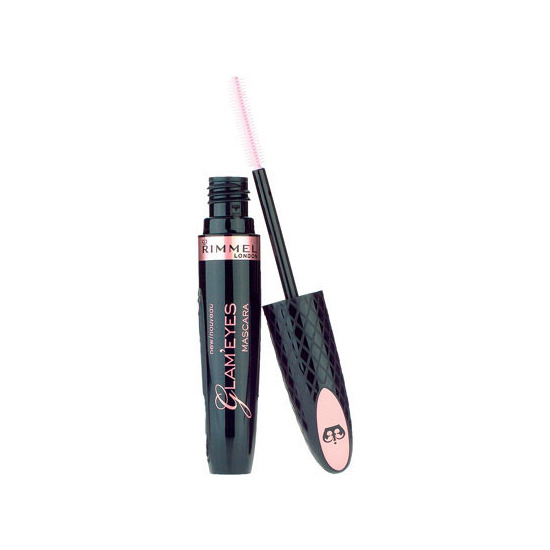 Rollover image to zoom
Reviews

Clumpy, brittle, smelly, awful.
I have never used a mascara as bad as this! Just like Andrea said, it leaves my eyelashes hard and brittle, and it clumps like nothing else. Also it smells horrendous (maybe it's just getting old but ugh). I'm glad this was a gift and I didn't have to waste money on it.

Works well enough for me, but not the best
I got this because the last few mascaras I got were not good for my bottom lash line. I needed something more precise, so I figured the super skinny brush would be good for that. It does get a little clumpy/spidery on the bottom lashes (which I like sometimes) but looks nice on the top- good definition/length/natural looking/wispy. I like how easy it is to maneuver the bottom lashes and the lack of sturdiness and its subsequent flimsiness works on the top lashes to push up my lashes at the water line and curl them upwards. But, this does transfer to my undereye creases- something my other two were doing! So the search is still on. Or I need to prime my eyes even when I'm going shadow free. I was pleasantly surprised with this, but it STILL wasn't satisfying my mascara NEEDS! I can see why its not a favorite, but it does have cute packaging! <3

CLUMPY
I really wanted to like this mascara, but it is one of the worst I've tried. It is extremely clumpy and makes my lashes feel really hard and brittle. Oddly, my lashes looked SHORTER than they normally do! The brush is also flimsy. This one will have to go in the trash :(

It works...OK, I guess
This product is not my best friend! Whenever I use it, it just clumps my lashes and makes them really long on one side, and short on another! I don't know if it's my technique or the actual mascara! Personally, I don't like this mascara! It's not my favourite, and I don't think I'm going to repurchase it!

This mascara is awesome if you want a WOW look! This mascara separated & made my eyelashes long,I already have some what long eyelashes but this mascara really made them pop! This mascara is probably my favorite out of all the mascaras I have tried out of Rommel londons collection of mascaras,if your still a little skeptical about buying this mascara it comes at really reasonable price so even if you don't like it,it's not like you went to a top brand makeup company and bought a $30 tube of mascara! Glad I took the chance on buying this(:!

Kimberley L.
Jun 20, 2012
It's ok
I have had better mascara. I don't hate it and I don't love it. I love the packaging. The way it applies is ok, but I don't feel like it gives me any length or volume. It just darkens the lashes and pulls them out a little. I would not purchase this Rimmle Mascara again.

Love it!
I very much like this product! I was skeptical at first because the brush is smaller than I'm used to for a volumizer, but it does the trick just fine! In fact, not only does this mascara volumize, it lengthens. I LOVE it! I was weary about trying another Rimmel brand mascara because I didn't like the Sexy Curves Mascara and their old Volumizing Mousse Mascara (not sure they sell it anymore). I hate both of them, however I heard Michelle Phan on YouTube raving about this one and I had to try it. Very glad I did.

almost did not like it but...
At first I did not know what to think. Especially because the applicator is somewhat complicated. I just put it on not realizing the method with the applicator. Once I got the hang of it, I love it! It has the right amount of "wetness" for me and volumizes and lengthens pretty well. This is a mascara I would purchase again.
---