Nearly Naked Pressed Powder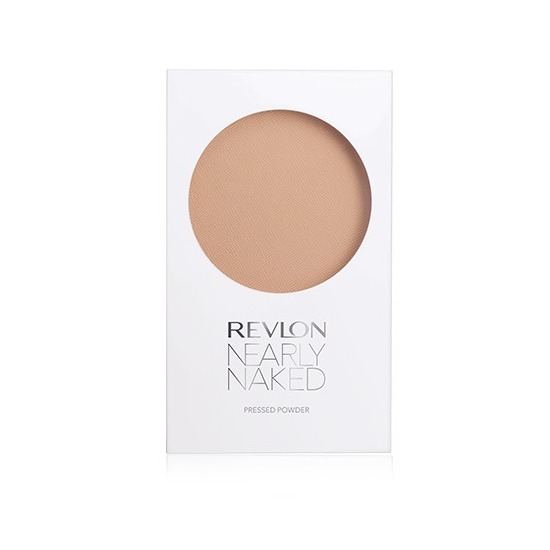 Rollover image to zoom
Reviews

Perfect Powder
This product is great. I use it as a foundation or as a setting powder with my liquid/cream foundations. It goes on soft and has a wonderfully smooth finish. I don't like the packaging of this product, it always chips my nail polish when I try to open it. The mirror is a decent size. The puff comes in handing on the go but if I'm at home I'll use a powder brush.

Love the coverage and silky feel, minorly emphasizes dry T-zone
It took me awhile to find the right shade for my NN foundation, so after using the lightest shade of the powder I realized I needed a shade down. I like the silky coverage and high pigment. I always use the NN foundation, the corresponding powder, and MAC's MSF and its a lovely outcome each time. I don't think its noticeable in the least to anyone but me, but if I look up close at my notoriously dry T-zone the powder does emphasize my flakes a little bit. Again, its not noticeable to anyone or in photographs. Even when I exfoliate the day I wear the powder it stills seems to clump there. No worries, though because my face looks great, especially using the NN foundation. (Some people found that the foundation makes them flaky). Love the packaging- very chic and has a relatively good mirror. Threw the puff away. This works great with my fave powder brush the EcoTools bamboo bronzer brush.

Stephanie M.
Dec 28, 2013
Love it. Goes on smooth. I really like the applicator given to place it on. Really good for a quick touch up for if you're in a rush, I apply it on real quick and it hides any blemish, dark circle, discoloration in a second. I use it everyday. It's also not heavy at all which is why I like it because I like the natural look.

Can't live without it
I'm absolutely in love with both Revlon's Nearly Naked foundation and powder. I've had oily skin my entire life, so I've always been on the hunt for a great powder to help control shine. I'm extremely happy that I came across this product. Not only does it control shine, it also applies smoothly. It looks as if you're not wearing powder at all - which I love. I use this product, along with Almay's Smart Shade Primer and Revlon's Nearly naked foundation. Use all of these together, and your skin looks flawless. Highly recommend.

Better Than Some High End Products...
I've tried a LOT of powders in my time - almost all of them being high end - searching for a powder that would make the texture of my skin look weird or cakey to no avail. However, this product changed all of that. Although this powder isn't necessarily my holy grail powder, this certainly did the job, and the price (especially compared to the prices of the products I'd tried previously) is phenomenal. My only complaint is that I feel like this line of powders have a more pinky undertone to them, where as I, being half Japanese, have very golden undertones to my skin. While this is a great product, I did still continue my search and I am happy to say that I have finally found my true (powder) love in Urban Decay's new Naked Skin powder. I suggest anyone who loves this product, but has more yellow undertones, and has a little extra cash to drop on an UD produuct, try that line!

Nearly Naked is Right!
This powder is great! I use it almost every time I apply foundation just because it gives a flawless, soft finish, that leaves your skin feeling very smooth. The down side is that it doesn't cover blemishes or marks on the face well, very light coverage. But if you pair this with the Revlon Color Stay Liquid Foundation or Maybelline Dream Liquid Mousse, it's great! Definately buying this product again!!

Great Natural Face Powder.
When theey say nearly Naked they mean it! It gives you pretty much a flawless look but does no cover things like acne scarring or pimples. Your face is pretty much one shade when done applying this powder. For a demo using this powder you can check out this video I filmed. http://www.youtube.com/watch?v=PiFoG_rE0Jk
---