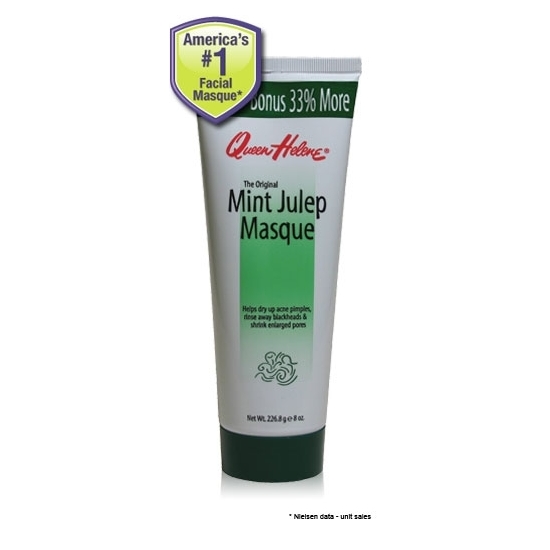 Rollover image to zoom
Reviews

Big results with a small price tag.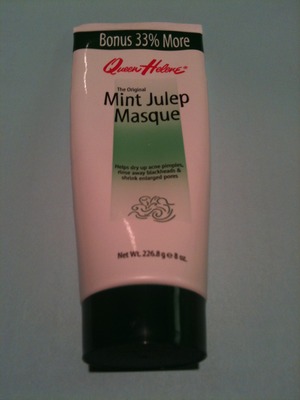 The Original Mint Julep Masque by Queen Helene has been a staple of my beauty regimen for as long as I can remember. The bottle reads "No Animal Testing" and "No Animal Ingredients". It is sold at many big box retailers as well as drug stores. Though the price varies from store to store, I found a nearby store selling the product for $3.99. It's a good, inexpensive product that, in my opinion, rivals similar items with more than twice the price.
The Masque is sold in two formats. The jar is 12 oz while tube form is 8 oz. I would strongly advise you not to do purchase the 12 oz. jar as it is prone to drying out (like many jar products such as gel liners or MAC Paint Pots). What good is buying more product if half of it is rapidly rendered useless? Apart from being able to use the entire product, squeezing it out onto your fingers is much easier than digging into a jar if you have long nails.
I cannot write that it is specifically due to this product that my pores shrink. I can write that it is specifically due to this product that the impurities that lay within my pores are removed and because of the removal, my pores appear to tighten. It's a small but important point to make.
For oily or problematic skin, I recommend two treatments. The first way is, after cleaning, apply a layer on your problem areas and allow drying before removing with warm water washcloth. Then, apply a layer to the entire face and neck. By doing this, I find the impurities in my problem areas such as around my nose and the indent between my bottom lip and my chin are removed. I might caution those with dry, sensitive skin, and frankly anyone to be careful with this process. Test a small patch before beginning such a treatment as it deviates from the directions. For many people, one treatment may be all it takes. My skin responds to two treatments.
The second way to use the Mint Julep Masque is to spot alleviate the redness and intensity of any breakout. Again, I use two doses completely washing away the first dose before the second spot treatment is applied. I would caution you not do this and go to sleep wearing any dose as it may stain white or light pillowcases.
Brides, please do not use this treatment the day of your wedding. There is nothing worse than to drop or brush up against something and wind up with it on your dress. Do yourself a favor and don't have the tube anywhere in the same room as your dress on that special day.

The best couple of dollars i've ever spent.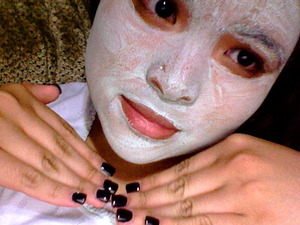 As soon as the mask touches my face, I notice how cool & refreshing it feels. The tingly feeling makes me feel that it's drawing out all of my face's impurities right away. As I let the mask sit on my face, I can feel my skin tightening & my muscles relaxing. After I wash it off, I immediately notice how soft my skin is.
Soma S. says that this mask is boyfriend approved & I have to agree. I convinced my boyfriend to try it & he loved it.
This is an absolute must have!
*Please Note: As you wait for the mask to dry, you will look like an Avatar ;)

Not sure what it does, but I like the feeling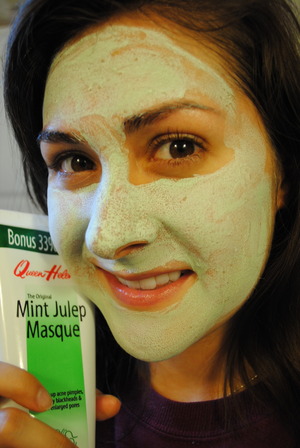 I've had this for a while and while I'm not sure it's making any difference, it does feel nice and refreshing! Some people find this mask to be irritating. However, I have rather sensitive skin, and it doesn't irritate mine. My skin usually feels soft after too [:

I LOVE THIS STUFF MORE THAN ANYTHING
I cannot say enough good things about ths product, so I'll list my reasons 1. it really does help pull blackheads out 2. it treats your acne 3. it leaves your skin feeling cool and soft 4. it helps minimize the appearance of large pores 5. it doesn't irritate skin 6. it isn't one of those masks you can only use like one a month 7. it's super gentle I hope this helps
I love the way my skin feels after using the mask. I have been using this product a little bit more then a year. I like to using it once a week to really refresh my skin it make my skin feel good. This product leaves you feeling refreshed after you rinse it off. It is so minty.This product is so affordable and it is easy to find in any drug store.
But there are some CON'S
1. This might be too much for people with sensitive skin some people report that it burns and it stings so it will be a little bit unbearable for them so stay away from this product if you have sensitive skin.
2. This product is also not for people with dry skin as well .They state it is too drying for there skin and sometimes leave dry patches. I don't know if using a good moisturizer will help but you can try.
Over all love using this product .I noticed a great improvement in my skin's texture and my pores look smaller. This is must have in my weekly routine!

I love this mask!
I have been using this facial mask for a couple of months now and I absolutely love it! The price is super affordable and you get a ton of product. The mask itself has a refreshing peppermint scent to it which is not over powering. It glides on perfectly on my face and doesn't get super flaky like a few other masks I have tried. It also does not take an intense amount of scrubbing to take off.
My face feels so smooth and refreshed after I take off this mask. I love to tell my friends about this mask that does not break the bank.

I have been using "Queen Helene Mint Julep Masque" for a year and half now. You can purchase it at drugstores for under $5 USD.
How to use? Cleanse face & neck. Apply Mint Julep Masque generously all over the face OR dab it to problem areas and allow to dry for about 15-20minutes. Then wash it off with warm water
Use it about 1-2times aweek (I know some people use it for everyday or in the morning for a pick me up)
Pros Affordable (dirt cheap) Helps to dry up acne pimples Rinse away blackheads (overtime) Shrink enlarged pores Refreshing your skin Helps relax tired muscles Great for oilly + acne prone skin. Dry skin is fine too just don't use it too often, because it helps balance and control the oil production Get rids of dead flaky skin Feels refresh, cool and relaxing
Cons Packing kinda sucks. Hard to squeeze it out when the tube is half gone. It takes many uses to show the improve of getting rid of blackheads & pores

Stephanie M.
Sep 14, 2011
Great for drying up a Pimple
I have been using this for years. I don't use it as often as I should but when I do get a zit, I apply some of the mask to it and just leave on all day(if I don't have to go anywhere). It shrinks the pimple and gets rid of the the redness.
---