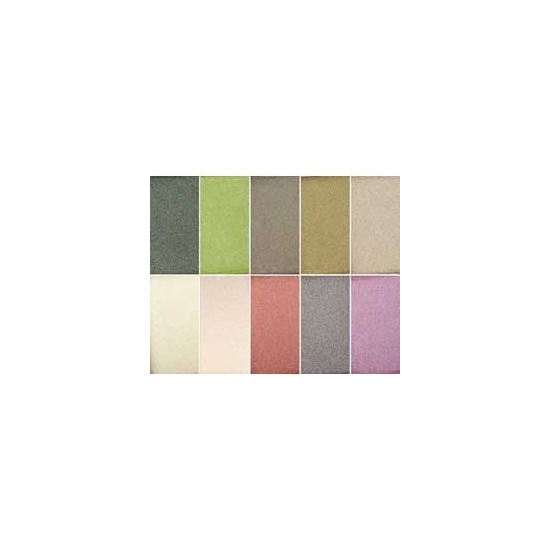 Rollover image to zoom
Reviews

Haute Model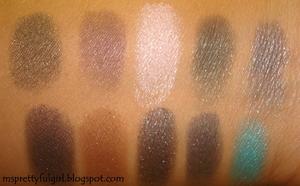 The colors in this palette are really pretty in the pan. When I swatched them on my arm, the darker colors all seemed to look very similar. Hmm... But I will say the shadows are rich in color and will look nice as a smokey eye. I am happy with this palette and look forward to trying out others. Especially Champagne & Caviar since it seems to be a favorite among the other beauties!

Love it!
This is one of my favorite makeup items I own. The shadow colors are all wonderful and perfect for a casual look. Some are matte, and some are shimmery. I like that the shimmer is subtle and not obnoxiously glittery like I have seen with many other palettes. The shadows themselves are all very silky, pigmented, apply easily, and they don't produce much fallout, if any. I would buy this again but it has been discontinued.

I got this when you could not find the naked palette anywhere. I have the Champagne & Caviar and For eye color brown. I use it almost everyday and it's a steal in price!! I like that you get some shimmer colors and some matte. Again it's small and compact so it's great to take with you where ever you go.

LOVE LOVE LOVE it!
This palette is probably one of the best makeup investments I've ever made. Coming in a palette of ten colors, Jazz Night highlights colors for brown-eyed girls. There is a gorgeous silver that will bring out your eyes. I've been using the purple and playing with the blue eyeshadow. Highly pigmented and long-lasting, this is a great product for all the NYX fans and for the future of NYX fans. Bravo, NYX for another great product!

I love these palettes! I have all the ones available at Ulta: Smokey Eyes, Champagne and Caviar, Jazz Night, and Secret World. I haven't tried them all since there are sooo many colors but I am loving Champagne and Caviar because it has a lot of neutrals I don't own.. Perfect "wedding makeup" I love the unique browns and taupes. I love love love the hilight colors, and I don't even wear hilight often! Very much worth 10 bucks each for the quality!

a nice palette to have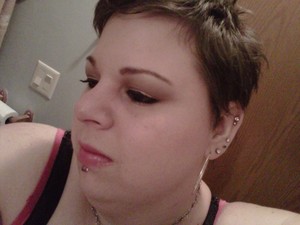 OK, so I rarely go for a neutral look. But when I do, this is my *go to* palette. The colors are velvety smooth and blend beautifully. You can do a nice neutral look, or a beautiful dark smokey eye with this palette. It's a must have because everyone should have some neutrals in their collection. And at only 10-12 bucks, you can't go wrong with this palette. Also that beautiful light pink, they need to release that by itself, I ADORE it!

kind of disappointed
I ordered this online & was so excited when I got it in the mail!! Then I swatched the shadows & realized that half of them look the exact same! This palette would of been amazing if the colors actually swatched like they look in the palette. If you dont mind a few of them looking the same then this is a great palette
It's okay but can be better.
I think the colors in here are beautiful, I like the sleek packaging and the price of this palette is nice. It was about $11-13. However, what I found disappointing was that some of the eyeshadows weren't as pigmented as expected. Like Meg said, most of these colors actually turned out to look similar when it is swatched. Preferably, I think that they should have added some more warmer colors. I'm not sure it it's only me, but I found the eyeshadow to be too powdery/chalky. Nonetheless, I would still use this palette.

Mary Anne M.
Jul 01, 2013
Sophisticated, Cool Neutrals in Silky-Textured, Highly Pigmented Pans
Photos of this palette don't do justice to the colors and finishes I saw when I first swatched this palette. This palette contains 10 very different shades in a variety of matte, duo-tone, and gently shimmering finishes. I'm usually not one to wear cool-toned shades, but this palette contains some beautiful, silver-shifting blues and lavenders that make the whole palette worth the price, considering that usually these palettes are $10, making each shade about $1.
The palette itself is very simple and sleek, with an applicator I don't care for and a very large mirror on the inside. Application of the shades is effortless as the product is silky to the touch, and both brush and fingertip application deposits high-intensity color. The darkest shades, maybe 2 of the 10, are a little on the chalkier side as far as texture, but it's not a bad thing as these are great for layering over the lighter shades to create the illusion of depth without having to resort to another eyeshadow product.

A must have, especially for travelling
I currently own 4 of these in Versus, Secret World, Beautiful Green Eyes, and Champagne & Caviar (Now Caviar & Bubbles). I purchased Champagne & Caviar first as a natural palette. I think this is a great alternative to the UD Naked Palette, despite it being short a few shades. It has an awesome combination of matte and shimmery shades in browns, taupes, golds, pink, black, and white. I've used this palette almost every day for the past few years. The only downside is that I've had to re-purchase this because the pans break so easily. I purchased Secret World next because of the green shades and the gold/brown/pink shades on the top row. I use the greens frequently, but the gold/pink/brown shades on the top row are packed with glitter that just fall out all over my face. Next was Versus. The bottom row has all purple shades, which I use all the time. The palette also has some browns, taupes, and a nude shade. I love this palette as much as Champagne & Caviar; and together they're a great alternative to either UD Naked palettes. Last is the Beautiful Green Eyes palette. I actually regret buying this because I haven't really used any of the shades. There's 4 green shades, which don't make sense for green eyes. But there's a light taupe, rust, gray, purple, and two highlight shades. They all look really good, but I just haven't really used them. All in all, these are an excellent purchase if you want cheap eyeshadows in large quantities. They're great quality and good alternatives to more expensive palettes, but the pans break easily.
---