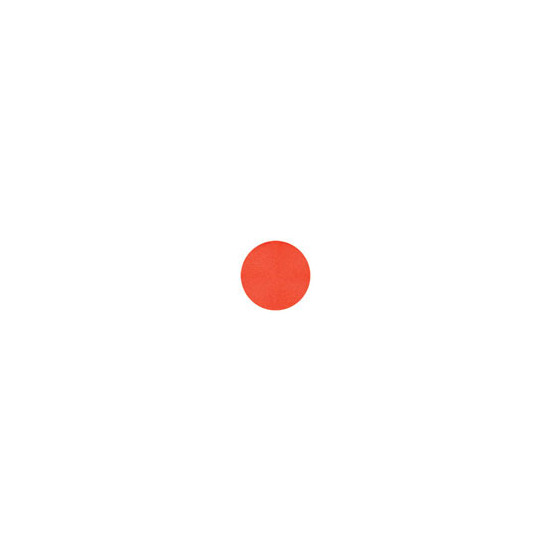 Rollover image to zoom
Reviews

LOVE THESE SO MUCH!
I love a lot of these colours so much! A lot happen to be perfect dupes for some MAC shadows! The pigmentation in these is amazing! They're quite soft and blend out greatly! I dont know how NYX does it but I love them for it!!
DUPES: MAC Coppering=NYX Copper MAC Cranberry=NYX Rust MAC Amber Lights=NYX Golden MAC Carbon=NYX Black MAC Juxt or Golden Olive=NYX Spring Leaf MAC Girl Meets Boy=NYX Antique Gold MAC Swish=NYX Spring Flower MAC Parrot=NYX Ocean MAC All That Glitters=NYX Champagne MAC Naked Lunch=NYX Sahara MAC Vellum=NYX Opal MAC Rose Blanc=NYX Highlight MAC Satin Taupe=NYX Mocha MAC Heatherette Trio (1)=NYX Sea Foam Green MAC Stars n ROckets=NYX Luxor MAC Easter=NYX Yellow MAC Cork=NYX Dark Brown

More of a wash than a pop
This was the first NYX shadow color that I purchased. I had a specific look in mind and was having the worst time finding the right color on short (i.e. three hours before call time) notice. Bright Green, aptly named, was exactly what I wanted. At least, it was what I wanted in its container...
The shadow itself is smooth and blends flawlessly. Unfortunately, on my skintone this color was a living nightmare. At first, it did not show up. I had to keep layering to get even the slightest hint of color. When the color did appear, it was far yellower than the shadow looks in the pot.
I have since purchased other shades and been happy with them, but I stay away from bright/light colors. The deeper greens and blues are true to color, but it seems that the shadows have to be applied with either a heavy hand or a very wet brush to get rich tones. Definitely something to keep in mind. I keep a few in my kit for bridal looks as well as for daywear and youth makeup, but I wouldn't recommend them for avantgarde, dramatic/editorial, or drag makeup.

DUPE ALERT!
AH! I love this eyeshadow! Want to know something? This is a complete dupe for MAC's satin taupe! i use this and it is absolutly amazing. I definently reccomend this if you want MAC's satin taupe because it is the exact same! And they are so much cheaper! They are pigminted and go on smoothly! I use this one for my crease sometimes ,and I love it!

Absolute favorite.
I cannot express how much I absolutely love this shadow. I honestly hadn't ever heard of NYX when I bought it but I bought it anyway. The color is perfect and it doesn't take much to have lots of color on your lid.
This is my absolute favorite eyeshadow, ever. 5 stars does it no justice!
BLACK!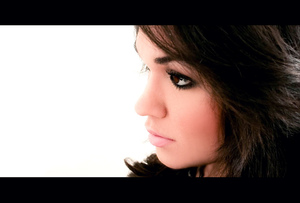 It's AMAZING - It lasts a long time and always stay true to its color. It has a very decent amount of pigment. It goes on a really nice black and it's really easy to control how dark you want it to look. I use this EVERY time I go out and I've had it for over 2 years. It lasts SOO long! I use this as liner & shadow, it's great! Plus, I love the little packaging. I would definitely recommended this to EVERYBODY.
BLACK used as liner & shadow,

I love these eyeshadows, I only have a few of them but from what I do have, I've found that they are really nice! the pigmentation is great, they blend together very nicely, and they are incredible for their price! I've really been wanting to get quite a few more of these shadows. My favorite as of now is "Iced Mocha"

Soft & Blendable!
These are one of my favorite shadows ever. They are super super blendable on the eye because they are very soft and the pigment is wonderful, easy to control the amount of color going on the eye. I have used these shadows for years and keep buying more. The color selection is fantastic because there is a wide range of natural/neutral colors as well as bright rainbows of color. I have both matte, shimmer and metallic shades and love them all. The packaging is simple and perfect. The price is the best part because even though they are normally pretty cheap, my local beauty supply has them for even cheaper! :)

good basic yellow.
NYX's Mellow Yellow eyeshadow single is a bright, matte, primary yellow. It's hypoallergenic and cruelty free. This eyeshadow was made in China. I purchased my 2.5g shadow at Ulta for $4.99. Packaging for NYX's single shadows is both cute and practical. The shadows come in small, square, black compacts that flip open. The little compacts feel quite sturdy and I've dropped one several times with no damage to the product. The packaging is recyclable. I like to store NYX Singles in a bead/button organizer. They fit perfectly. Mellow Yellow is a great yellow shadow! I've been looking for one like it for a while now. The shadow is soft, but not powdery, its velvety smooth. It's well pigmented, but it could be more pigmented. It shows up well on bare skin, but like most shadows, preforms better over a primer, and even better over a white or colored base. Mellow Yellow is particularly vibrant over white or yellow base. Mellow Yellow is a true, straight up primary yellow. A useful color to have on hand, and one I use very frequently. It's bright and bold, but certainly not neon. It's great for fun, bright looks and pops of color, but can also be sheered out for a softer look as well. This shadow applies well.It's soft and blends without much effort. I find it applies best when patted on with a stiff brush, sweeping it on creates a sheerer look. Mellow Yellow doesn't have any fall out issues. It can, however, be easily over blended and overpowered by darker colors. I prefer to wear it with other bright shadows. Wear time is an excellent 8+hours with no creasing and minimal fading over a primer. I can't speak for how Mellow Yellow performs without any primer or base. I really like Mellow Yellow. I've finally found a bright, matte, yellow with good pigmentation. That's a pretty rare thing. I've been questing for one for a couple years. If you're on a similar quest, check out NYX. They have a couple yellow choices. This is the first one I've tried from them, but I look forward to sampling others. I'll definitely be repurchasing when I finish this pan. I recommend Mellow Yellow to all NYX lovers, Bright Shadow lovers, or those looking for something a little different to add to their makeup collection. NYX's shadows are great quality at a great price. It's harder to find shadows with a better value.

Katharina W.
Jun 21, 2011
NO?!
I got the matte white shadow a few months ago and I have to say that it really has NO pigmentation =/ I have to try really hard to get hardly any pigment on the finger or on a brush. Don't know if mine is just a monday-product, but I'm not happy with it. Don't know about the other shades.
---