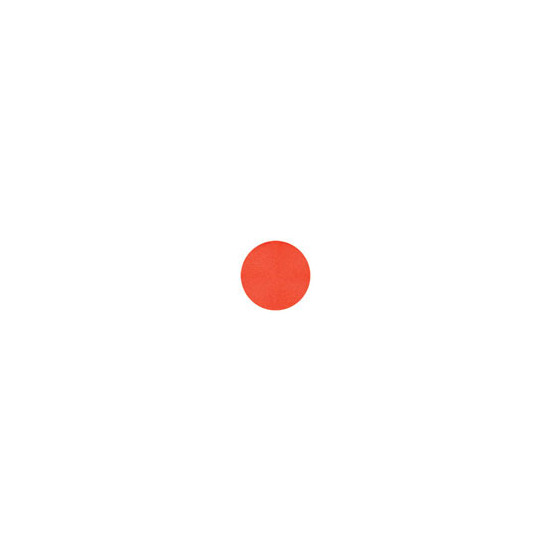 Rollover image to zoom
Reviews

It's my red!
I have been absolutely obsessed with red eyeshadow since I saw the Limecrime venus palette, however I refuse to buy it due to the whole LC security breach/nastiness to customers/CEO is a bitch /etc. I found this in my local beauty store (www.thebeautystore.co.uk), which sells NYX. These are few and far between in the UK. My eye caught on Rust, I picked up the tester to give to swatch. It is GORGEOUS! It doesn't make me look like I have conjunctivitis, pink eye or a bad cold. It suits my green eyes perfectly and I got so many compliments. I adore Rust, I adore NYX. The colour payoff is fantastic, it lasts all day without primer, it doesn't crease and is so easy to blend. Plus it's a dupe for MAC Cranberry. What's not to love?

I really like the True Taupe shade for countoring. I don't like bronzers or most other countoring because its usually too orange or too warm and I like to keep my skin pale as possibe and cool toned. I'm still pretty new at doing it and this shadow is not SUPER pigmented but not a dud either. It's perfect for me :)

Love
I love these eye shadows they are so pigmented and easy to blend! I was skeptical at first until I used them on myself a couple weeks ago after someone let me try theres and I was very impressed! I still love my mac shadows but I can use them together! These will not let you down

Love 'em
These are probably my favorite shadows. I like them better than MAC. They are super cheap and easy to blend. I have actually never used one that wasn't pigmented (however, I haven't tried them all)! I have found that some of the NYX eyeshadow trios to be less pigmented. I think these are great, and hard to beat for the price!

More of a wash than a pop
This was the first NYX shadow color that I purchased. I had a specific look in mind and was having the worst time finding the right color on short (i.e. three hours before call time) notice. Bright Green, aptly named, was exactly what I wanted. At least, it was what I wanted in its container...
The shadow itself is smooth and blends flawlessly. Unfortunately, on my skintone this color was a living nightmare. At first, it did not show up. I had to keep layering to get even the slightest hint of color. When the color did appear, it was far yellower than the shadow looks in the pot.
I have since purchased other shades and been happy with them, but I stay away from bright/light colors. The deeper greens and blues are true to color, but it seems that the shadows have to be applied with either a heavy hand or a very wet brush to get rich tones. Definitely something to keep in mind. I keep a few in my kit for bridal looks as well as for daywear and youth makeup, but I wouldn't recommend them for avantgarde, dramatic/editorial, or drag makeup.

Pretty good.
I would say that NYX shadows are not as good as some department store shadows (MAC, Urban Decay, Lorac, etc) but I would say they're absolutely better than any shadow you will find at a drug store. NYX is usually relatively cheap, and definitely worth the money! If you have the option, save your money from drugstore shadows and buy NYX.
---