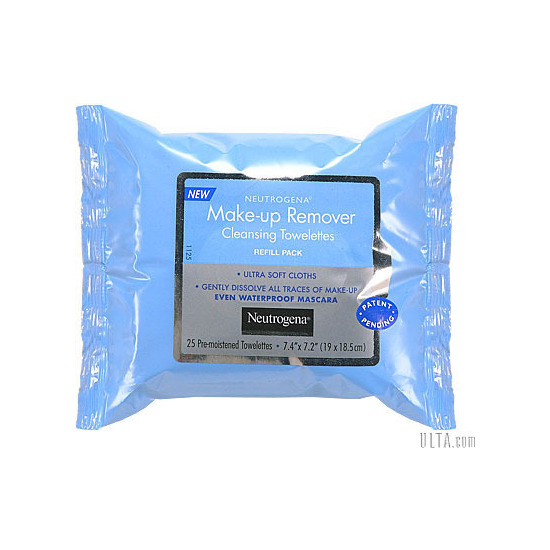 Rollover image to zoom
Reviews

By far the Best Makeup remover I've used
It isn't too oily, removes all of my makeup & doesn't leave me with cloudy vision after use. They are so good, sometimes I cut them in half and they still remove my makeup completely. A definite MUST for any makeup kit.

Love. Use religously
Easy to find, affordable and fantastic at removing my makeup. Only complaint is that it can take some time to get eye makeup off. I often combine with neutrogena eye make up remover.

Works really well, but....
These are the best makeup removing wipes I've used, hands down. They do leave my skin feeling really soft & clean, and they smell good! The only problem is they seem to leave sort of an oily, strange residue on my face and I don't like that, so I usually just wipe my face off with a warm washcloth after I use them, but maybe that's just me. I've never used them to take off mascara though, so I can't really speak for that part.

Team
#customer4life
These makeup wipes remove the most toughest of all makeup products that you wouldn't be able to wash off with just water and/or soap and not to mention they are super affordable! Definitely my best friend especially after a long night out.

Amazing
Has an oil after feel def need to deep clean face afterward I think best when u have woren a full face of makeup on a night out or for the day as they tend to feel dry they soak up anything and takes everything off for me with one wipe even with costume makeup it removes amazingly specially if your using the liquid remover basically any remover in this formula is awesome cant stress enough to wash face after use

Love the smell.
These are my favorite wipes. I love the smell and it does leave my skin pretty clean. It does remove water proof mascara, but it does irritate my eyes. It's ok though because the simple ones also do.
---