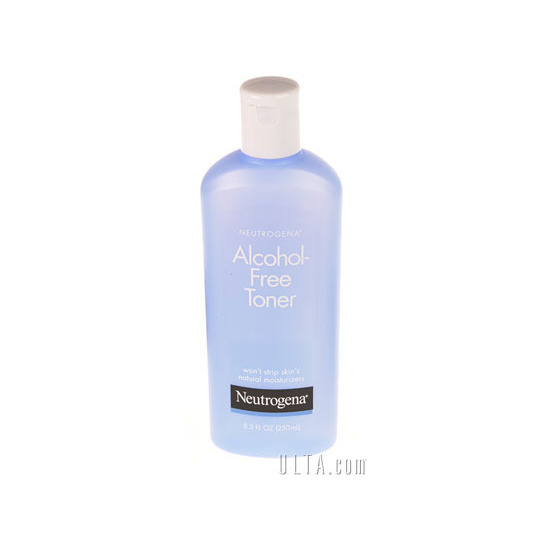 Rollover image to zoom
Reviews

After reading about how bad toner with alcohol is for your skin, I decided to make the switch and found this little guy at Target. At first I was really put off my the scent; its quite strong and floral. But I got used to it in time. I noticed a huge difference in my skin. It didn't dry out as fast before I could put on moisturizer, my acne was clearing up and my face had more of a glow to it. I've purchased this twice already and after I finish using up another toner I wanted to try, I'm most likely going to buy another.

Gets all the dirt out that my face wash doesn't!
I was amazed the first time i used this product! I put some on a cottonball and rubbed it all over my face. When I looked the cottonball, I couldn't believe hw much dirt and make-up was still on my face even after using make-up remover wipes and face wash. Plus i love that it is alcohol-free, so it doesn't dry out my skin.
It's pretty good!
It's a great toner if you are a beginner in skincare. I`m not, but at the time my skin was getting oilier and oilier because of stress so i got this toner because it wasn't drying to my skin. it has a nice scent(to me) so that wasn't a problem, it is VERY calming on the skin, which is amazing if you have cystic or/and sensitive skin. as for help with the breakouts,it was okay. it did do its job but only to an extent. i highly reccomend this!

So nice! No burning
This products really works. It gets all of the left over dirt I might have on my face and is great when I use nose strips. It doesn't burn my skin at all! I've used another product that claimed to not cause any burning sensation and I was tearing up at how much it burned, not good!

I like this product because it definitely tones your skin. After I wash my face with a cleanser even if it claims to exfoliate and all that. I use the toner and still seem to find dirty on my face. This is a great toner and I would definitely recommend to anyone looking for a good toner!
---