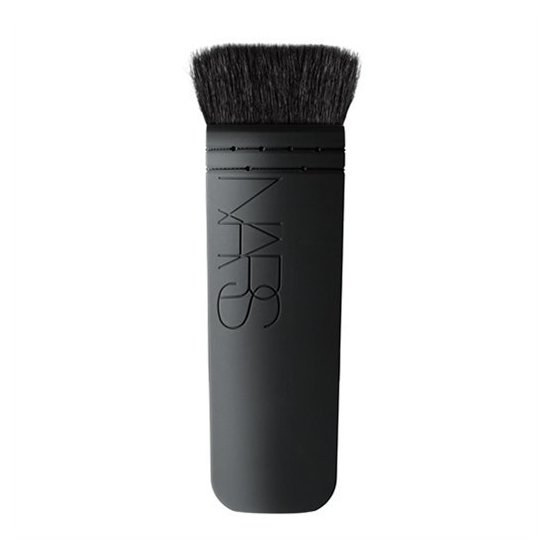 Rollover image to zoom
Reviews

Holy Grail for contouring!
The shape and design of this NARS brush are perfect for a fool proof contour. I mean as long as you have a general sense for where the contour shadow goes on your face you will get it right using this brush. You can create a dense angular contour shadow or a delicate blown out shadow with ease. The thin shape of the brush head allows for precise placement and good blendability. This is a must have for personal and professional use!
It does best with a very gentle cleaning.

YES!
I've heard a lot of good things about the Ita brush, but didn't really think much of it because I have so many contour brushes already. The other day, I was at Nordstrom and they had it in stock (which was rare because it always sold out). I decided it purchase it and see what it was all about... The other day, I did my makeup using the Ita brush, and oh my god... where has this been all my life?. If you like contouring on a daily basis, this brush is awesome for that. You can make it as harsh as you like, or give it a softer look, your choice. It's awesome. Love!!!

although you might think it's useless because you can contour with a regular smaller brush, I think it is amazing for people who are into hardcore contouring as I am, I have a really round face and contouring whenever I wear makeup is essential and this handy tool makes it so easy and quick! love it and would recommend it.
---