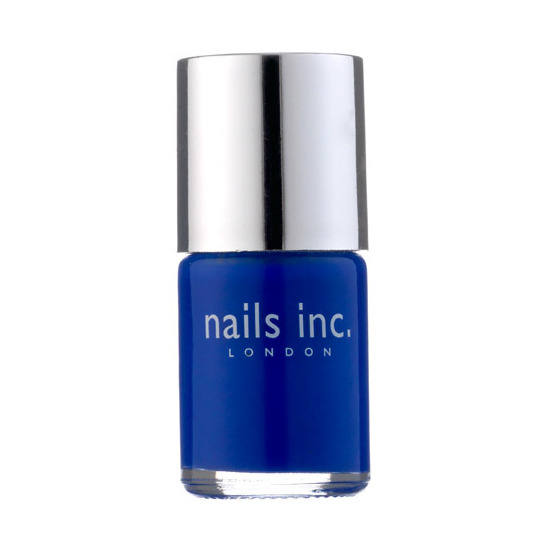 Rollover image to zoom
Reviews

Nails inc is the best nail brand I've ever tried. It lasts longer than any other brand. It's easy to apply with precision due to the small brush and perfect consistency. It dries quickly. The colours are fabulous and the specials are original. I'm a busy girl with a special talent for chipping my nail polish; and Nails Inc beats the ever popular OPI and ESSIE on my nails. I just wish there were more colours available to me..

Vibrant and strong
This nail varnish is amazingly vibrant and has good staying power. Baker street is well suited for summertime fun. The brush is easy to use taking that three stroke process down to two. It does turn matte once applied, but with a great top coat it will shine nicely. I will definetly be investing in nail inc. in the future.

One of the best
I love nails inc! They have very opaque colors and you sometimes only need just one coat. The glitter polishes are amazing! I also have the magnetic polishes which are really cool and I love the designs it puts on my nails with their magnet. They definitely have a wide range of colors and worth the $10.

HG Nail Polishes!
I have 174 Nails Inc nail polishes (I counted!) and I love them all! My favourites are Porchester Square (a grey-brown-purple, dependant on light and what you're wearing!), Basil Street (a nude), Black Taxi (black), Jermyn Street (a pinky-brown) and Shoreditch (a hot pink). They last forever, even without the base/topcoat combo, and last even longer with! I am constantly using my hands and they never chip or peel! They're worth the price and I cannot recommend Nails Inc enough!

Love it!
I have this on my nails at the moment and i have it on for about 1 week! its only chipped on 2 nails but i didn't put a top coat on which probably explains why! The color is a really nice soft pink and its really not that dramatic. (warwich avenue) I would give Nails inc. London nail polishes a 9 because i don't like all of the colors because some are a bit boring

Can't get enough
I have a ton of Nails Inc Polishes (seen as I live in London these are my go to) and I have many of their colours from China Town, to South Morton Street. I really love application it goes on smooth and is true to colour. the only thing I would love and the reason I didn't give it 5 stars is they take ages to dry. I wish they done a quick dry formula they would be my HG polish.
---