Minimergency® Kit for Her—Silver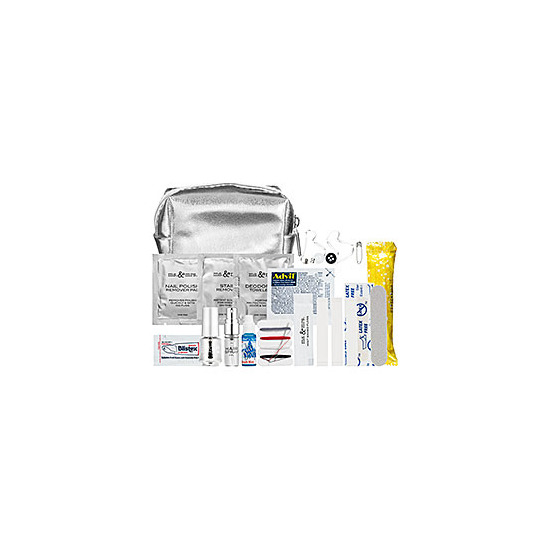 Rollover image to zoom
Reviews
Super cute!
I've been curious every time i'm in the sephora line I see this adorable bag and I always pick it up and never get it. Finally I caved and I'm glad I did. It has all the little essentials you need for those little mishaps that can happen when your at work or anywhere. I got the coral colored kit which I love for summer. Overall i'm very happy!
Great Secret Santa Idea
I've been scratching my head for a week for what to get this girl at my office for her Secret Santa gift...lol The limit is $10, but I don't mind going over a bit, this is sooo functional and cute!! I'm definitely dropping by Sephora tomorrow!!
Perfect little kit for those oh-dear moments!
During a girls trip to Vegas, a girlfriend gave everyone one of these little kits. Such a cute idea and I've used a couple of the products already! The perfect little gift for your girlfriends or for yourself to stash in your bag/office/locker/car. We did notice that the hairspray that came with the kits evaporated so all of our spritz bottle was empty.