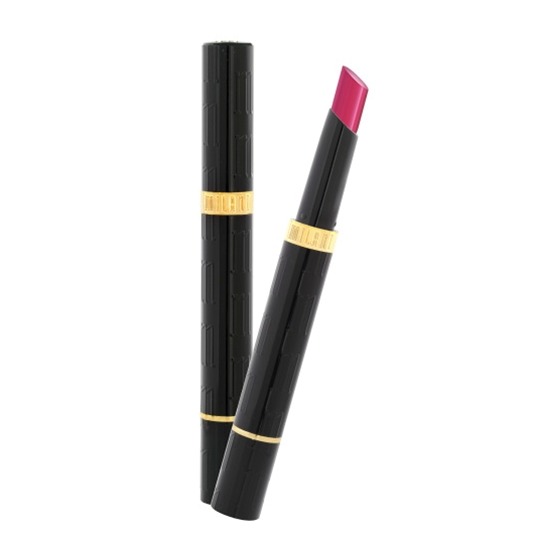 Rollover image to zoom
Reviews

A good Product to have and a Great Dupe
These sheer lipsticks are an essential item to have in your makeup kit for both beginners and pro's. I will admit the first time I bought one which was "Premiere Plum" I was expecting a thicker application and was a bit disappointed due to the fact that I was expecting more of a deeper purple color. But after a bit of research I found out that these colors were either a sheer or shimmer consistency. I own three of these sticks 106/ Lovely Rouge- Sheer red with a hint of brown 117/ Sweet Grape- A warm pink with golden shimmer 118/ Premiere Plum- A sheer, cool amethyst tone This lipstick really shines with moisturizing and healing lips. As a makeup artist who works on set these are great for extras and actors alike who might have not been moisturizing their lips and gives color but keeps it natural. This lipstick is also good as a base for overly dry matte lipsticks. but the best thing about this lipstick is that it is a dupe of a $30 channel brand lipstick and this one costs about 1/3 of that at most. Overall I recommend this lipstick but don't expect it to be highly pigmented.

Christina L.
Dec 18, 2011
These are awesome! At first I thought I would never like it, but I am so glad I tried it out. They are sheer but can be built up, which is very convenient. I love how moisturizing they feel and how natural they can make your lips look. Very easy to achieve that pouty bee stung type look. Very impressed!

Moisturizing and sheer
This has become my go to lipstick for everyday wear since it is moisturizing and sheer. I have the nude color which is perfect to wear to the office and out and about running errands. If you want something that will pop this is not the lipstick for you since it is sheer but that's what I love about it.. that it gives just a hint of color while staying on for a long time and keeping my lips hydrated.

lip balm, lipstick, lip gloss (all-in-one)
I have bought this one in classy nude. I LOVE IT!! First of all, it smells like watermelon (which is great), its smooth, creamy, and it doesn't dry my lips out. On the other hand, it does not last long at all and the color is lovely but it is very sheer (wish it was more pigmented). Overall, I love it... its a nice everyday lip color that adds a little color to your lips without being over the top. I use it for work days and when I want a natural freash look!!

its okay
I received this for free from Milani during their FB giveaway. I got it in the color classy nude. First of all it has a great fruity scent. It applies easily and has great color payoff, However I don't find that it last's long. I use mine mostly has a chapstick.

Sojourner W.
Jul 31, 2011
You Had Me At Classy Nude. :)
I won this is a fb contest that Milani was holding about a month ago & i recieved it about a week ago, but we haven't been a part since! I have been dying for a lipstick that gave me a nude lip, and this one even has a gloss finish! It's like the perfect package. I love the creamyness of it and it feels like it moisturizes my lips as well. I have been looking for a lipstick that I could wear to school, without over doing it, and I think I found it! I am now a complete Milani lover! :)

Romantic Rose is lovely!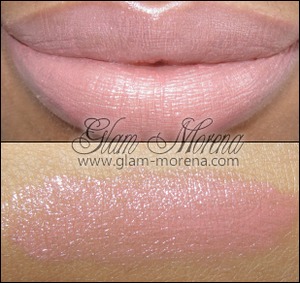 I received this in the mail for whatever reason from Milani and it's a gorgeous sheer nudey pink with a slight shimmer in it. I normally hate shimmer or a frost in lipstick, but it's not as noticeable in this product. It's super creamy and gives off a glossy finish.

Christina T.
Jul 12, 2011
Romantic Rose is a beautiful color that works for everyday wear!
I am a complete fan of Milani's HD lipstick! The formula is extremely smooth and glides on like a dream. My lips are pretty dry so it's sometimes a hit or miss with lipsticks for me but this lipstick is a winner. Romantic Rose is a neutral rose shade that matches my natural lip color closely. It's not matte or frosty, but a pretty sheen with a hint of color. It gives my lips enough color to look like I put effort in but not too much. Since this is the only color I have, I definitely suggest it for Beauties who want a subtle lipstick they can wear on a daily basis.
---