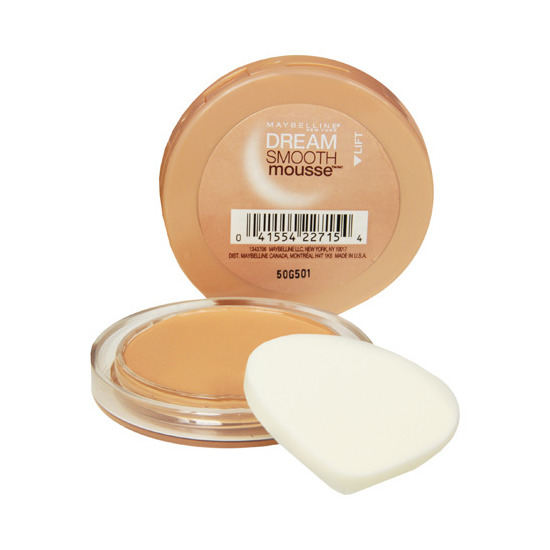 Rollover image to zoom
Reviews

Amanda Nicole G.
Mar 29, 2013
favorite foundation
I have really dry skin, and had yet to find a foundation that will not make me look cakey and gross. I feel like a lot of lighter foundations are more thick and cakey and just a different over all texture and usually too pink... so I was hesitant about trying this product- but I'm so glad I did. This is my favorite foundation now. I bought it in the shade 110 porcelain/ivory, and it's deff more like a creamy natural and that's the lightest color out of I think 8 shades (which is the worst part about this foundation in my opinion) but anyways, it's a perfect match. I don't have any demarcation marks on my jaw line or anything from this. I apply a moisturizing serum primer first (Monistat's chafing relief powder gel) and let that dry, then I apply this with my fingers in dots on my face and blend it out with my real techniques expert face brush (8.99 at Ulta - this is seriously the best brush &brand I've ever tried, I like it better than high end, so you should deff try these brushes out too!) and this gives me such a poreless, flawless, dewy satin finish. I have really red skin underneath my makeup and I apply a thin layer of this and then will go over any other spots and may need extra coverage since this is a very light weight foundation, it's also very buildable and full coverage will not look cakey and for the most part you can barely even tell I have makeup on. This foundation really just works for my skin, I can't say enough good things about it. I do wish the jar was a little bigger, I feel like you don't get very much product for the $9 price tag, but none the less- I will continue to repurchase!! I set this with a Mac face powder, but I wish they had a matching powder to go along with this too, that'd be awesome! I would reccomend this foundation to anyone who has dry skin and needs a foundation with more moisture and a natural almost dewy finish!

Perfect For Summer!
Holy, Dewy Skin! This product has really surprised me in the fact that it is such good quality at drug store price! It is very light and hydrating so it is great for dry/combination skin but, it is also airy enough for oily skin. I have combination skin and it has worked great for me for coverage and even skin tone. If you're looking for a summer foundation that gives you a dewy finish but, doesn't suffocate your skin, this is it!

Love it for dry winter months
This product is super blendable, buildable and gives you good coverage while keeping your skin looking like skin. I chose the color 110 Porcelain Ivory and its a perfect match. I would definitely recommend this product for people with dry skin, in the winter months my skin gets extremely dry and my foundations tend look cakey and flake in some areas, I found that this foundation helps keep my skin hydrated and smooth, while lasting throughout the day, just make sure u set it lightly with powder.

Smooth and Creamy foundation!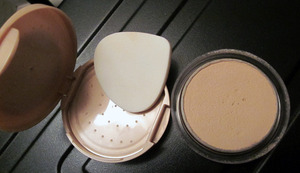 I absolutely love this foundation! I researched a bunch of different drugstore foundations online, and decided to give this a try based on great reviews! It goes on feeling really cool and refreshing. Most liquid foundation makes my skin feel dry, which luckily this cream foundation did not. I've applied this using a stippling motion with both my flat top kabuki brush and my round top kabuki brush, which really gave me that airbrushed look. When using the round top kabuki, I buffed it in a little bit more which looked nice as well and I was able to get into the corners better. As for the sponge, it works well but tends to pack on too much product which can look cakey. My skin seriously looked and felt amazing after using this! It didn't bring out my dry flakes too much (if you looked closely they were noticeable as they usually are, but barely). It has a super dewy finish, which is ideal for normal to dry skin. My skin is combination so I had to apply powder on after to tone down the shine in my t-zone a bit. This foundation feels so refreshing and hydrating, and best of all the coverage is great. I would say its a medium coverage, which is more than the light coverage I'm used to with most mineral makeup. I still had to use concealer, but this foundation really blended out my skin to airbrushed perfection! On the downside, its not super long lasting (though it does not claim to be). I would think that using a setting spray and primer would help with that, though, which I have not done.
As for the packaging...its kind of silly. 80% of the packaging is devoted to holding the sponge applicator, and the small part at the bottom unscrews and holds the actual makeup. Not very practical, but it is what it is. I also had a lot of trouble with shade selection. Their shades don't seem to be ordered very well (the numbers don't necessarily correspond to lightness/darkness). I had to try 3 shades before finding mine with is "Light 5: Creamy Natural". I have never in my life worn anything in the "light" category before so I'm not sure how that works. Regardless, I really do love this foundation and would re-purchase!

AWESOME coverage!!!!!!!! But.....not in a way you'd THINK!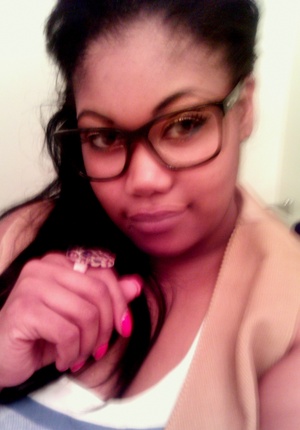 SO! I was working a photoshoot and OF COURSE, simply because I smartly forgot my concealers.... I was left with absolutely NO choice but to improvise! The shoot called for full full coverage, so....since the dream smooth foundation had the perfect yellow undertone, I decided to go ahead and try it.... the results were AMAZING! I used the dream smooth as a concealer under the model's eye, and on her other blemishes....once I applied the foundation over the concealer, it was FLAWLESS! I thought it was a fluke however, and decided to try it on myself ......I get home, I repeat my steps, and yep! once again....PERFECTION (check the photo!) ! I highly recommend this foundation as a "concealer" to anyone who is ever in a pinch, or simply is looking to experiment!

When I first got this product I was very excited (despite realizing that there isn't much product in the container). I had pretty dry skin at the time, but problems with breaking out. I needed foundation but something to keep my skin hydrated. I first tried this with a stila foundation brush, but it was streaky so I tried a stippling brush instead. The first few times I used this I was extremely happy, but then I noticed some problems. The mousse started flaking on my skin, but my skin was fine with other foundations. It felt like the foundation was actually drying my skin out, not hydrating it! Even though I loved the coverage, I eventually stopped using it and it has since dried out. I don't know if this foundation didn't work because of something I did or something wrong with that particular batch, so I won't say it's bad. It worked great at first and looked natural and covered well, so I'd say it's worth a try. Hopefully this was just a fluke because it has potential!

I was so jealous of my best friend who, with her oily skin and penchant for all over bronzer would go through a tub of Dream Matte Mousse a month. Me with my dry skin would envy her daubing that gimmicky quick stuff all over, and being ready to go in two seconds, while me and patchy scaly face would be there with the primers and foundation brushes and painting on a normal face took about ten minutes. So naturally was excited to discover the Dream Cream as its called in England. I loved the tester, and bought it on a three for two deal. This foundation has a personality disorder. It only works with the sponge which you have to wet slightly. And then buy packs of the damn things when the supplied one won't wash clean anymore. It looked sweaty when I opened it, weird little pools of oil(?) sat on top beligerently as if to say 'do you mind?' It refuses to spread with a foundation brush unless you gouge out great globs of the stuff, and reload the brush after every swipe. Great cover up ability though...left me with a totally blanked out face, albeit a little brush marky, which is where the damp sponge comes in. A lot of effort for the result, which oxidises quickly and takes on a yellowy tint. Also looks horrid on the jar, all empty and sad in the middle of the pan and hardening slightly around the edge. Not so much of a dream as an elaborate and painstaking technical marvel.

WTF!
This never made it to my face. First off I grabbed classic ivory which was the lightest shade they had at target. Since when does classic ivory mean dark and orange? The shade range sucks. Secondly, the consistancy is really strange. It's watery on the top layer and then it's kind of hard. It seems like its old and separating. I pushed my finger into it and it is like... I don't even know. It's not like a cream that I want on my face. It grossed me out.

Great for dry skin!
Was on the hunt for a foundation for my very dry skin. This foundation kept getting a lot of reviews for use with dry skin and at under $10 why not try it. LOVE IT! So far it is the only foundation that doesn't cake up on me or dry out my skin. Goes on light but you can build it to medium coverage easily and it just melts into your skin.
---