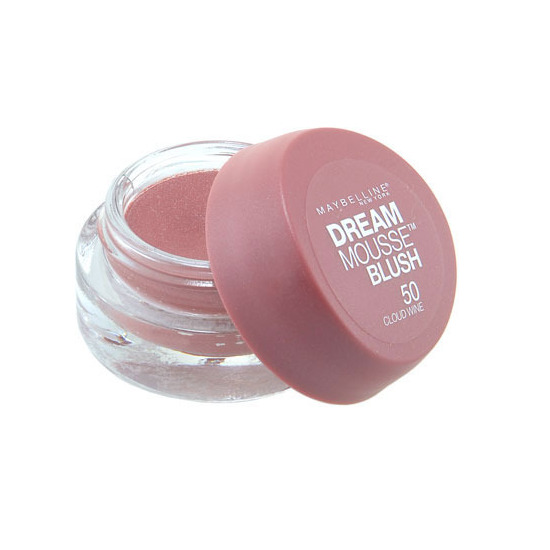 Rollover image to zoom
Reviews

Amazing!
This product is literally the best blush I've ever used. It's pretty pigmented so you only need to use a bit, and it lasts forever. It's so shimmery and pretty, and it stays on all day, and it's a bargain! It comes in a variety of shades, all of which are really nice, and it glides on so well and looks gorgeous, 5 stars!

Enjoy
This blush has lasted me a very long time - good value for the money since I've had it for years. I love the shade, it gives me a nice flushed look. Very happy with this product :)

Toneylynn P.
Feb 08, 2013
I have a friend who raved about this product for a while, so I finally decided to give it a try. I love the shimmer it adds to your cheek when it is first applied. That being said, this shimmer only lasts for a few hours. The glitter is very easily rubbed off and doesn't even last anywhere near the end of the day. The texture is light and airy like its said to be, but that also makes it hard to apply evenly. As much as I love the concept of this product, I think its too much trouble to use.

great blush.
I'm not even a blush person but I like this product! It's very pigmented, a little goes along way, and it's really easy to work with. I set it with a powder because I have combination/oily skin. This is my go to product whenever I want to add some color to my face.

Mary Anne M.
Jan 23, 2013
Lightweight Blush, but Doesn't Set...
I owned this blush in three shades—Cloud Wine, Coffee Cake, and Peach Satin. I loved the lightweight, mousse texture and how easily it glides onto the skin, and I'm certainly happy that it goes on sheer!
However, and I feel maybe it's because my skin is combo-oily, but this doesn't seem to be a buildable blush; it stays sheer regardless of how much I try to layer the color on. I've also had a similar issue with the Dream Matte Mousse Foundation in that this blush doesn't seem to dry and set; it transfers, and slides around during wear. I prefer the new Dream Bouncy formulas over their Dream Mousse blushes, because although they are equally sheer, they are buildable and have longer staying power in my experience. Not much longer, but the packaging is pretty slim, so if I have to reapply it's no problem, whereas the glass jar that Dream Mousse blushes come in is bulky—I keep those at home.
I think these are great to try, and I think those with drier skin types might actually appreciate the mousse formula better than the drier Dream Bouncy formula. But I'm moving on to the newer generation.

Love it! But does it still exist?
This was my ONLY blush for the longest time, and I suddenly can't find it anymore! I used the Soft Plum shade, which was perfect on my fair/cool-toned skin. I loved the creamy texture. So easy to blend and natural-looking, and because it had a matte finish, the color stayed put all day, even on my oily skin. Dream Mousse Blush, where did you go??

Soft and lovely
I really like this product. The colour and the texture are very soft. I didn't like the little shimmery, but then I realize that it's brightened my face without looking oily. The thing I hated it's the presentation. I usually use it with my fingers and I took too much product without want it.
---