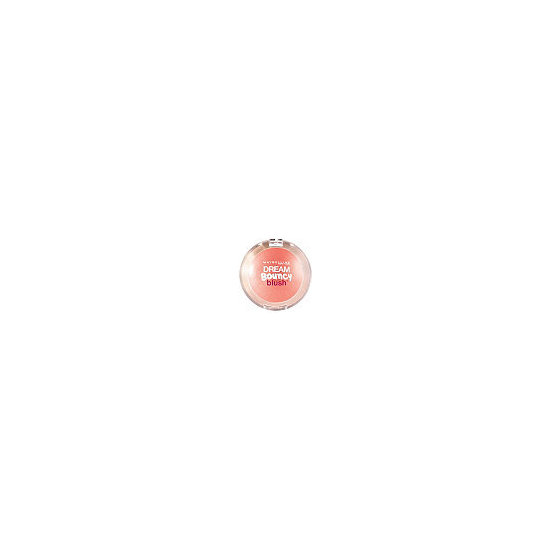 Rollover image to zoom
Reviews

I bought Hot Tamale and Candy Coral today at Shoppers Drugmart here in ontario and I think they are amazing I just wish they were bigger..so tiny..if your in ontario? Shoppers has them on for 15% off this coming week starting saturday..Im buying more:) For my full first impression and swatches check out todays blog post http://beautifulworldoflennynb.blogspot.com/

<3
I really love this product!! The colors are really pretty and it works as a really good lip tint! I also love the squishy feel to it it goes on a lot better than other cream blushes. I hear that some beautys had problems applying it, What I did was (this is kinda weird).........smudge it on my face just the way it is it really works! It blends really well to!!

Pink Plum is a cool, medium toned pink. A big gripe people have with this line of blush is that they're "not pigmented." These *are* designed to be sheer. I noticed that, on my palest of skintones, it can go on extremely faint, but it can be built up to be a little overpowering. I like that it gives off a sweet, fresh-faced look. It doesn't give all day wear, it looks a bit faded by 5 hours.

It's ok
I was so excited when I heard about these. I actually didn't see them on tv but on a video of a beauty guru on YouTube. I loved the concept and I was super excited to play with the memory foam like the texture. I have very pale skin so I always go for a very light pink blush so that I can build it up and not have to blend like crazy because it irritates my skin. I love the color that I chose it's a nice light buildable pink that wakes my skin up. Most blushes make I look like I'm flushed because of high temperatures but this didn't. Which I'm happy about. The memory foam texture I really liked too but it made it hard to pick the color up onto the brush. But I even kinda liked that too because it was kinda like a built in portion control. Lol it wore for quite a long time as well. what I'm very disappointed in was that the foam texture did not last long at all. Mine has turned into a mushy, creamy blob that goes everywhere when I run my brush over it. Which i expected but hoped to be wrong about. Ither then that I do like the product.

LOVE
I don't usually wear blushes because my skin flushes a lot naturally (a.k.a is ALWAYS red) but I decided to try this one. I was AMAZED. The creamy, memory foam texture is great, and the blush is slightly sheer, so it doesn't go on super thick. It also is very build able and blend able. I have found the best way to apply this brush is with your fingers. Brushes and sponges ruin the texture of the blush. Use two fingers to apply. Definitely one of my all-time beauty faves!

Fab color!!!
I LOVE this blush. Easy to use, and it's not overpowering. It can be a little sheer though, so if you're looking for a darker color you tend to use the blush faster. Shop around for cheaper prices! I bought it at one drugstore, only to discover it was several dollars cheaper at another. Still love it and plan on purchasing more :)

Ehh
It is used up very fast and it is smushed down and rubbed around. I will not repurchase this, the color payoff is not very good, but I love the light feel of this blush. 👎
---