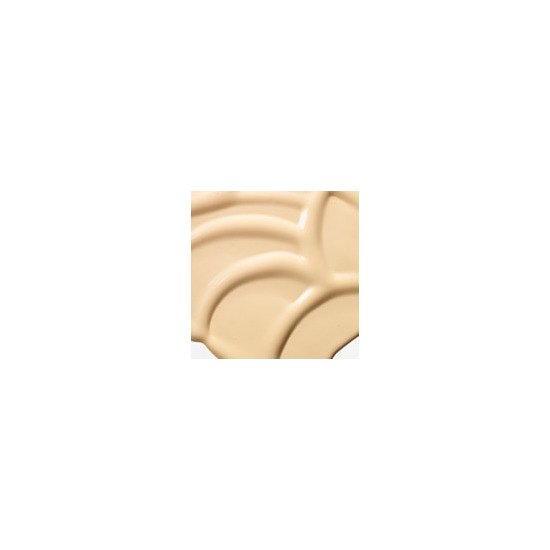 Rollover image to zoom
Reviews

Mac Claims: A virtually "invisible" foundation with coverage influenced by your own skin tone. A breakthrough patented formula technology with a spectrum of 14 light to deep dark shades. Discover shade intelligence!
When I first heard that M.A.C was going to release a new foundation that was suppose to blend into your skins undertone. I was totally hyped up and ready. I've had trouble with finding a dot on foundation that was just perfect for me. I have a weird undertone, for some products I am a NC for others an NW. For Studio Fix I am a C4, Face & Body C3, Pressed Powder NC35, Pro Longware Foundaton NW25. I can typically get away with either one, I just have to be careful with it.
When I saw news of a new M.A.C Foundation that was suppose to blend and adapt to your natural skin tone, I was super excited. Not only was this foundation suppose to be a true matched tone but also virtually invisible.
I ran to the store when I heard this new foundation had just hit stores. I was matched to be a shade 4 and this shade was PERFECT. It not only blended into my skin, but you couldn't tell I was wearing foundation. I still had that polished look, but you couldn't tell I was wearing foundation. My skin tone just looked amazing and polished. I purchase the bottle and was super excited because I felt this foundation was going to be my holy grail.
I tried applying this foundation in many forms and I felt that using my Sonia Kashuk Highlighting Brush is the best way to apply this foundation. I am not a fan of regular foundation brushes, I feel they leave me streaky and I end up applying more foundation than what I actually need. The foundation does dry fast, so you need to work fast with it.
This foundation stayed on my skin since 8am till roughly 8pm. Although it's not labeled as a long wearing foundation like Pro Longware, this foundation stayed on. I did get oily, but to me that is normal since I have very oily skin. It didn't make me more oily than usual, but it also didn't make me less. It was just a normal oily for me. Nothing crazy. It has a demi matte finish to it, which to me looks super natural. For better oil control I set it with M.A.C's Translucent Powder.
The coverage this foundation gives is a low medium, that that is very buildable. I would say the coverage would be alittle less than Pro Longware, but without that "I'm wearing foundation look."Since I'm a guy, one layer of this works perfectly for me. If I wanted go to up on coverage a little but more, I could. Which is something else that I love about this foundation.
With all this said, I would recommend this foundation to others. I actually have recommended this to both of my sisters. They love it.
Pros: Natural Stays On Adapts to Skin tone Buildable
Cons: Dries Fast
http://makeup4men.blogspot.com/

Really Nice finish :)
This foundation is really nice it goes on smooth (with using a primer) and it isn't heavy. I set it with mineral powder just to make it look a little better. I don't really care for mac face products such as foundations but this one is really nice and would recommend it to anyone, any skin type.. I have oily skin at the end of the day but it was nice. It wasn't ugly like other foundations would make it. Give it a try and if you don't like it you could exchange or return it :)

Looks very natural
I initially bought this for a client who was getting married and had been tanning. We picked Shade 4 for her and I loved the way her skin looked afterwards: very dewy and natural. I bought Shades 8 and 8.5 for myself as I am darker/lighter in some areas of my face.
I am a fan of M.A.C. and think they hit the ball out of the park with this foundation, as it is lightweight yet truly build-able for more coverage. It's easy to manipulate and as a dry skinned person, I didn't have any problems with oil control. I used Smashbox Photo Finish Primer underneath and I used M.A.C. Studio Careblend Pressed Powder to set my foundation.

Stephanie S.
Aug 15, 2012
So natural!
I went to the mac store because i needed a foundation that did not make me feel too cakey! This foundation was perfect! It matches my skin so well, and the best part is... if i get a tad bit darker for whatever reason, IT WILL SOMEHOW MATCH MY SKIN. Its so perfect. It feels so light on my skin. It is medium or less than medium coverage but its perfect! It still conceals great! If your looking for a light foundation, this is it!

My skin has never looked better!
After going through a ton of foundations lately, I walked into MAC and asked for a recommendation. I asked for something long-wearing, medium-full coverage, with a natural finish. She immediately sat me down, picked up shade 1, and applied. I have a very hard time finding foundation that is light enough for my skin, but this is it. When applied correctly, you can't tell I'm wearing make-up.
The formula is a little bit on the dry side, but I'm okay as long as I moisturize and prime first. It allows my freckles to show through ever so slightly, which I think looks natural. It definitely lasts all day--I usually apply at 8am and take it off at 10pm. It's very lightweight and just looks incredible.

Beautiful, Natural Skin Finish
This foundation is GORGEOUS! I got my make-up done at MAC and asked for something that would take away the shine from my forehead and the MUA suggested Matchmaster, I wore it from about 6 pm to about 3am and I was truly surprised at how my skin looked after dinner and dancing. I have and oily t-zone but it wasn't as oily as it usually gets. Great finish, glides on beautifully and I'm very happy with it!

My Everyday Foundation
I bought this foundation in the winter cause my MAC Mineralize Skin Finish Naturale broke && got water damaged. I asked the MAC counter associate what foundation would be best for an everyday foundation, one where i wouldnt look too over done. She introduced me to this new foundation which was the Matchmaster Foundation. She used only one pupmp of foundation on my whole face and it covered up my redness and acne scars up pretty well. I purchased it and have been using it ever since. It is now summer and i am a bit too dark for it. But once winter comes i am definitely going right back to it. It lasts me about 8 hours. And i rarely have to touch it up, unless i am having an oily day. i dont recomend this foundation for oily skin unless you have a really good setting powder && have time to touch up thru out the day. Over all i rate this a 4 and a half star foundation. :)

Best Foundation From MAC
I recently bought this foundation because my Revlon Photoready ran out. I really liked that foundation outside of the slight glittery finish to it. I went to MAC to try out a foundation. I bought the Pro Longwear first in I think NC 50. Or maybe NW 44-45. I thought I liked it until it oxidized after wearing it for about an hour or two. It looked like I was wearing a mask. I liked the finish but the color just looked awful so I returned it. I went back and purchased the Matchmaster in 7.5. I had a hard time choosing between that and the 7.0 inside of the store. I went with the 7.5 got it home and swatched in on my hand and it appeared really dark so I thought about exchanging it for th 7.0. Then I tried in on my face and blended it out really well. It was the perfect match. I guess the technology of the translucent powders adjusted to my skintone and matched up really nicely. This does look alot like your skin but better. Its light enough to not feel like you have anything on but moderate enough to cover your small imperfections. What I like best is that it does not oxidize and turn too red, orange, or yellow. My skintone is mostly nuetral but has a slight yellow undertone. So most of the MAC foundations do not look good on me. And the SPF in it does not give you that awful gray cast look in photos. My skin tends to get oily throughout the day and this keeps the oil at bay. Overall I like this foundation and would recommend it to people that have oily skin.

Nice....but not worth all the hype.
I only gave this a 3 star rating because this foundation doesn't work any better for me than what I am currently using (Revlon Colorstay in Caramel). I can't justify spending all my money on something that doesn't work any better that what I have.
When I visited the counter, I only had on the Colorstay and the MUA thought that I was already wearing MAC product! She gave me a generous sample of the Matchmaster in 7.5, which is a great color match for me to try at home. Honestly, on my skin, it looks exactly the same as the Colorstay. I put 1/2 of the Matchmaster on one side of my face, and 1/2 Colorstay on the other and no one could tell the difference! I wore it back to the same MAC salesperson and even she couldn't tell that I had different foundations on my face! She was great and told me (on the quiet) that she couldn't recommend that I switch to MAC. Why spend the extra money just for the name?
I used it for 2 weeks straight and didn't have any problems with breakouts, oxidation or melting. I did need to touch-up the T-Zone a couple of times, but nothing major.
The Matchmaster is nice, it blends well and the color selection is fantastic. I truly believe that for people who don't have the same luck I have with Colorstay or other foundations, this may be the one you are looking for....good luck!
---