Reviews

Stephanie L.
Jan 07, 2012
Ruby Woo!!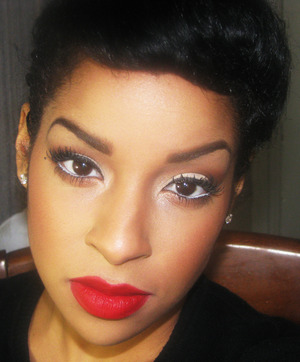 I absolutely love this lip color its matte which is great because this is a red shade and trust me you'll get tons of attention with this one no need for any gloss... anytime I wear this I get asked what is that color!!! bottom line this Red is for you and me it loves every and any skin tone!!

Receive compliments every time!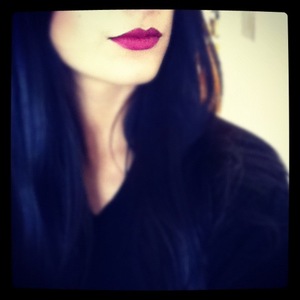 This is my all time favorite lipstick from MAC. its a deep blackish purple that looks great on everyone! You can wear it alone or I like pairing it up with Vino Lip Pencil from MAC. *picture has a filter on it from Instagram

perfect nude lip
MUST HAVE NUDE LIP. I absolutely Love this lip Color it is by far one of my favorite Colors to achieve the perfect nude lip. I like to pair this lipstick with MAC lipgloss in underage, if you have a similar skintone as me this is a must have for any season :)

Love Love Love this lipstick for the fall!
I love this lipstick. It's a blackish-purple shade which I personally think looks lovely on darker skinned ladies. This is my go to fall lipstick! I just think darker toned purples look better on my lips rather than bright (like Rebel). You've got to try this out. Most people are skeptical at first due to how dark it is but trust it looks gorgeous. I would personally recommend not adding a gloss on top because this color looks gorgeous on its own. xx

THUMBS UP!
Perfect red lipstick! Suits on any skin tone. Must wear this if you wanna stand out in the crowd or look classy pin up. Very matte! No need to put another coat every hour or so, very long lasting even if i drink, eat or whatever it's still there. But you'll definitely should wear a lip balm under. A must have! love love love <3
Shalimar,xoxo ❤

The perfect RED for dark skin
So I grew up thinking that BLACK women are not allowed to wear red. No, let me rephrase that, I grew up trained that DARK SKINNED BLACK WOMEN are forbidden from wearing RED LIPSTICK. If you, DARK BLACK SKINNED WOMAN, dared to cross that line then you were either a prostitute or a no-good ... But, how wrong. I don't know what prompted me to be BOLD and to cross the line, I guess the beauty vanguards were not paying attention, but I did. I wanted red lips to go with a smoky eye. I went to the MAC counter and I asked for red lipstick, I probably whispered it, thinking that I looked foolish. I tried Ruby Woo and Russian Red. Both of them, I love and love. Also, let me say that if you are into pin-up looks, Ruby woo is that perfect matte red that you need for such a look. It definitely is a blue undertone lipstick that will compliment your dark skin in so many lovely ways. If you have never tried any red lipstick, please let Ruby Woo turn you from a red lipstick virgin into a red lip VIXEN. If you find that it is matte, you can apply a gloss over it. If you think i like it but, it's still to red, please use a darker lipliner, such as: vino, burgindy, or nightmoth by MAC.

Awesome color
I traded six empties for this tube of gorgeousness. I love the coverage and the color is amazing. This is the Lippie I turn to when I don't want to do too much, but still want to make a statement. Two coats of mascara and a swipe of O and I am ready to go. This is fun for work and play.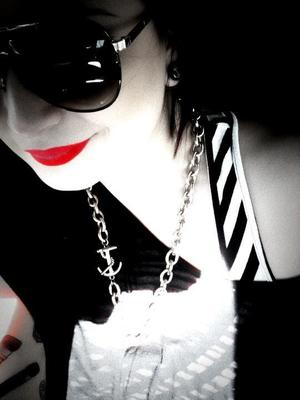 MAC's lipsticks are always awesome! One of my top favorite shades of their's is Ruby Woo. I'd recommend to exfoliate before applying; a good and fast way is to exfoliate with a toothbrush while brushing your teeth. Gently brush your lips to remove any dead skin cells on your lips. Ruby Woo leaves a very deep matte red with a cool undertone to it. It is a little rough and might feel dry while applying but the lipstick lasts for a long time. I usually work long days at the salon so when I apply this in the morning around 9 I usually don't retouch it until about 5 in the afternoon. Great long lasting lipstick! I wish MAC had more in different shades(:
---