168 Large Angled Contour Brush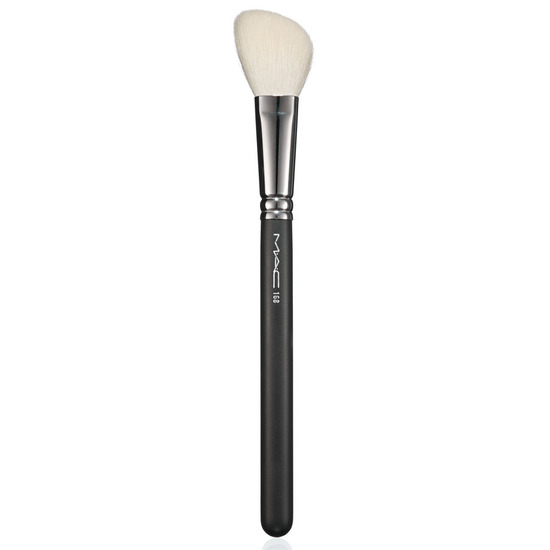 Rollover image to zoom
Reviews

LOVE THIS BRUSH
it is made of Japanese Ponytail. These brushes are hand maid. I have had MAC brushes for years and they never fall apart. This brush is incredibly soft. It is great to contour the face under with rinsers and powders. Not to be used with liquid! use the bigger edge and stick it under the bone holding the taper close to the face and chisel out the face with a C shape!

Thorunn Sif T.
May 25, 2012
A must have for everyone!
This beauty makes contouring soo easy, I don't know how I lived before I bought this one. I've used it everyday for a year now and it still looks the way it did the day I bought it (I clean it everyday to keep it sanitized and in perfect condition). It's so soft and yet firm enough to apply with precision and it blends nicely and I can say for sure that it's nothing like the similar looking brushes out there (I have a Crown brush that looks the same but the feeling and the application isn't the same). I highly recommend this brush for everyone out there!

I'm in love
I don't know how I lived without this brush before. I got it as a present along with others for my birthday last year from my Husband. I was in Heaven and I must say it's my favorite brush next to my m.a.c eyeshadow brushes.
---