Cleanse & Polish Hot Cloth Cleanser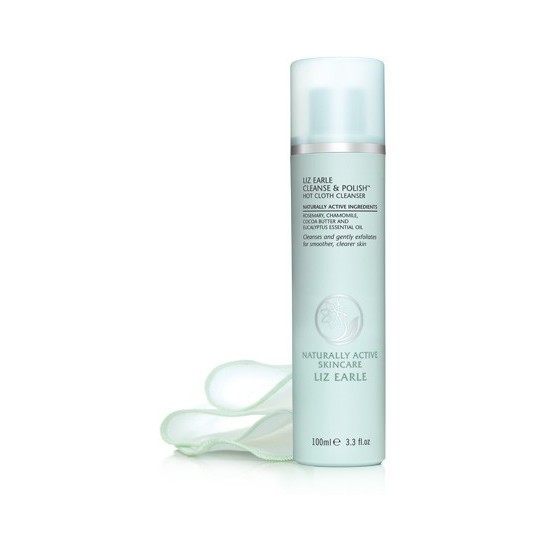 Rollover image to zoom
Reviews

HG makeup remover!
This is my Holy Grail makeup remover! It removes all my makeup and makes my skin feel so soft and supple. When I wash this off and walk around for a bit I can feel all the air getting into my skin, it's lovely! It makes my skin so clean and lovely and clear, could not recommend this and every other Liz Earle product enough!

Holy Grail!
couldn't live without this product! been using for over a year now and what a difference it has made to my skin. I have tried other cleansers but always go back to this as nothing works better for me. using the muslin cloths is also an added bonus :-) skin is soft and rarely get breakouts now. smells lovely and fresh and feels good on the skin. removes makeup a treat.

Skin Saviour!
This product works wonders for my skin! I'm officially a Liz Earle convert! I've been using this product for around a year and my skin has improved tremendously. I love the thickness of the cream and how it removes all my makeup. I follower Cleanse & Polish with Liz Earle Toning Spray. Recommend to anyone who wants their skin to feel soft, smooth and very hydrated!

I an't live without this!
I have been using this for the past 3 years and love it! I have bought all the different sizes so that I can take it for overnight stays and holidays.
The ingredients include lots of essential oils to purify, cleanse and soften the skin while removing ever trace of makeup, even waterproof mascara!
The muslin cloth is great to use but also works with a face brush like the Clarisonic or No7's equivalent.
Team
a new staple
I found this in my beauty social bag but only recently started using it (i have a lot of products you see) -- I SO WISH I USED IT EARLIER!!! omg... my skin has a completely different texture and feels SO refreshed and clean after using it! I do find the polish a bit much (also, you will break out for a couple days when your skin is getting used to this) -- so I'll use the cleansing cream without the exfoliating muslin cloth and polish my skin around 2-3x a week instead. A wonderful product that i'm jealous of all the girls "on the other side of the pond" for having easy access to!

Sara Makeup Craves G.
Apr 19, 2012
Awesome product!!!
My Experience:
One of the BEST skin care products I have ever tried. It was such a pleasure to use; no hassle, no fuss, just quick and easy. From the very first use my skin felt so relieved. It left my skin feeling fresh and soft. I couldn't stop stroking my face! It really helps to keep your pores clean and clear :)
It removes light and heavy makeup so its a good mekeup remover.
*Overall its a nice cleanser i personally use it as a makeup remover
Pros
• Remove makeup
• Didn't leave my skin dry
Cons
• Have to keep washing muslin cloths
Would i Recommend it?
Yes Absolutely.

Brittney Chloe H.
Mar 09, 2012
HG Cleanser!
I've gone through 2 bottles of this in the past 6 months and I'm not going to ever stop using this. It gently exfoliates my face without drying my face. It keeps my skin supple and moisturised after cleansing with this and the muslin cloth. It removes my face makeup, but not so much my mascara. Eventually, it does remove my waterproof mascara, but not before it stains the muslin cloth. As long as you rinse the muslin cloth after each wipe, it should keep your cloth stain free for more than 2-3 cleanses. Your muslin cloth is never the same after that first use, so that's probably the only iffy thing about this system. Otherwise, this product makes me look forward to washing my face every night. Doesn't feel like a drag anymore! :-) Definitely give this a try. It's so gentle and feels luxurious.

LOVE!! does what it claims, One of my favs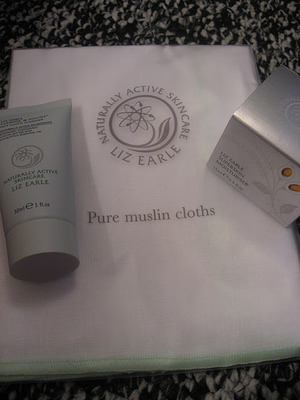 So this product you just use a very little bit and massage all over your face with it, including eyes under eyes and all over. Has a creamy formula, The product was like 2 in 1 for me it was like a facial cleaner with a makeup remover which really helped, I always have makeup on, so this did 2 in 1 for me! Also I have very dry skin, this product did kind of made it very dry, but I feel that the the part 2 Polish of the process really helped!
Followed by using the Muslin Hot cloth with warm water to get all that dirt and makeup away! I felt this Pure Muslin cloth helped it a lot on my skin! because after using this cloth it made my skin super soft, and smooth! I Believe that it was all the dead skin which made my skin super dry, yet this cloth help all the dead skin move away, and it made my face super soft and smooth!
* wash the cloth about twice a week! Due to all the bacteria that gets on there, you don't want it all over your face again!
Read more: http://youtuber247.blogspot.com/2011/02/liz-earle-review.html#ixzz1jSS5BA00
---