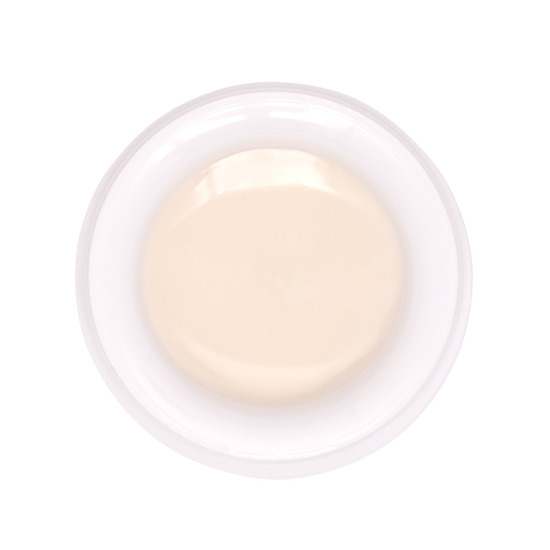 Rollover image to zoom
Reviews

Solid Product
The most amazing thing about this is the ratio of how much product is in these pots/how little you have to use to saturate your lips/the price. This blows the Christian Dior Creme de Rose out of the water...knocks it out of the park; however you wanna say it. Not as miraculous as the rms beauty lip balm but a damn good second.

love
This stuff is wonderful for such a cheap price. I think the packaging is little lame, but this stuff smells good, looks like you just ate raspberries and gives you lips a light glossy look, without being sticky..it's lip BUTTER and it feels that way for sure.

too milky
I bought this because I love korres facial products, wow this was a miss. 1st off it is so milky the color is terrible I will not wear it anywhere but in the house before bed, it also intensified the look of my dry lips, as a die hard user of matte and liquid lipsticks my lips are always very dry. I will stick with my rosebud salve and half the price at that (:

Luxurious conditioning treatment + gloss + tint all in one!
I use the other shades as well, but guava is my go-to. It's the perfect gloss to top off any base or long wear lip color, and it's fantastic alone also. Never sticky, just pure moisture. Truthfully, I keep an extra jar in my nightstand and will apply it before bed as part of my skin care regimen. When I open my peepers in the AM, my lips are supple and ready to be splashed with color for the day ahead.

Makes lips peel... ;(
At first swipe this product seems great: lightweight, well pigmented for what it is, emollient and natural, but after a few minutes, it seems to sap any natural moisture my lips have. These make my lips peel and then the pigment sticks to the dryness and all together makes for a very unattractive look. It seems to be wonderful for some, but for those who have sensitive lips, this may not be the bet product for you.

the perfect product for low-fuss hydration
As a lover of lip products of all kinds, I'm very picky when it comes to my lip balms. If I'm not wearing lipstick, I have to have a lip balm on, so I love something hydrating and healing, without being too heavy. Too much to ask? Not in one of these! After 2 years, Korres Lip Butters have yet to fail me. They provide intense moisture that lasts and feels fantastic. I have had three shade, Guava, Quince, and Pomegranate. Guava smells wonderful, but leaves a slightly whitish cast on the lips that can look somewhat sickly. Pomegranate is a nice hint of coral. Quince, my favorite, is a gorgeous rosey shade that instantly makes the face look brighter.

Soothing, but no color at all
I was hoping I'd have a sheer flush of red with this, as shown in the picture. Sadly, I had none. I'm very fair skinned and have medium brown hair. In fact, I wondered if this would be too dark. No worries - it was like I had worn clear. The one good thing about this is that if left my lips very soft, even in a room with the heat blowing in my face. So, I'm keeping it!!
---