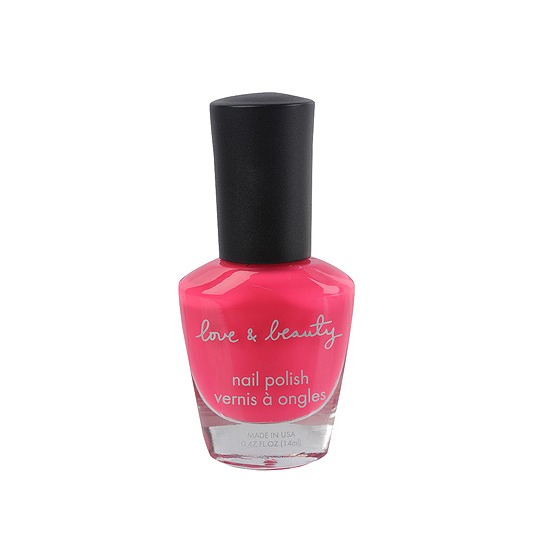 Rollover image to zoom
Reviews

Beautiful P.
Apr 09, 2011
A great deal for what it is worth!
It's long lasting and doesn't chip. The selection of colors aren't as wide as other brands, but they have a lot or similar color selection; mainly neutral, subtle colors. Nice, smooth formula that is not too thin. Most colors gives a flat, matte finished look that's not too shimmery or glittery. Needs only about one or two coats to get the desired color. I definitely recommend this product if you aren't looking to spend too much money on nail polishes.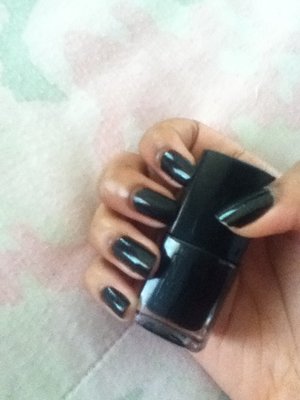 I love it! It's a good price and A LOT of colors. It says to apply 2-3 coats but I ended up applying 4 and then it showed really well. Anyway, I recommend this for anyone! Here's what it looks like ( btw, I'm wearing Jet and it was 2.80)

LOVE LOVE LOVE LOVE LOVE LOVE LOVE LOVE <3
For such a cheap price of $2.80, this nail polish is quite amazing!! I am not afraid to say that I am a bargain hunter. Out of all the cheap nail polishes I've bought, I truly believe that Love and Beauty is the BEST. I love the fact that this nail polish provides cheapness and quality at the same time.

i love love and beauty nail polish!
I love love and beauty nail polish! Every single time I'm in f21 I buy atleast a bottle.. I want all of the colors! Haha I love that its fast drying and it lasts a while on my nails and when the bottle gets low it doesn't get all thick and clumpy.. the polish is smooth and easy to use. The colors are pretty good.. sometimes I need to do like 3 coats to achieve the desired color but that's ok cause it dries so fast.. for 2.80 a bottle it is definately something I am going to keep purchasing!!

Nice & Cheap
When I first discovered these in my local Forever21 I was intrigued. They were sitting on the counter and I couldn't believe how many colours there were. I picked one up and started at it - the cashier told me that apparently the product was suppose to be comparable to OPI, and I actually LOL'd at her. I noticed her nail polish which was almost a perfect match to a Tiffany Blue and she let me know that she was wearing the brand. I figured for the $3.80CDN I thought I would give it a try.
I tried it right away probably because I am stubborn and I wanted to prove her wrong, but after I did I felt like an ass. I used 2 coats and my nails were the perfect Tiffany Blue. Like all my nail polish choices I only wear them for a week, and the week I wore this particular colour I got the most compliments on my nails ever!
I notice that a lot of the ladies that have reviewed this product do not speak too highly of it, maybe because I'm in Canada but I never had a problem. It could be that I only wear my nail polish for a week, it could be that I do my own intense mani's before I apply any nail polish and refuse to skip out on base & top coat. Nonetheless I think this is a great product and for the price I have bought a lot of them and will continue to do so.
Bottom Line: The cashier was right.
Great deal!
For only $2.80, I got polish that works just as well as Essie. It goes on great, there are so many choices of colors, it lasts so long, and i have collected so many bottles of these polishes because they work so well!. You don't even need a top coat and it lasts pretty long(a week?) without chipping. They also make scented polish and I bought the "Chocolate Mint". And I must say, it smells great! I can't stop sniffing my fingers whenever I have it on. x.x

great colors with awesome price!
You can't really bit the price of $2.80, these days even in drug store brands nail polishes are over $5.00. I been use Forever 21 polishes over years, quality of polish are great, very pigmented and brush is okay too. As long as you use good base coat and top coat, nail polishes don't make huge difference. Plus they carry awesome colors!
---