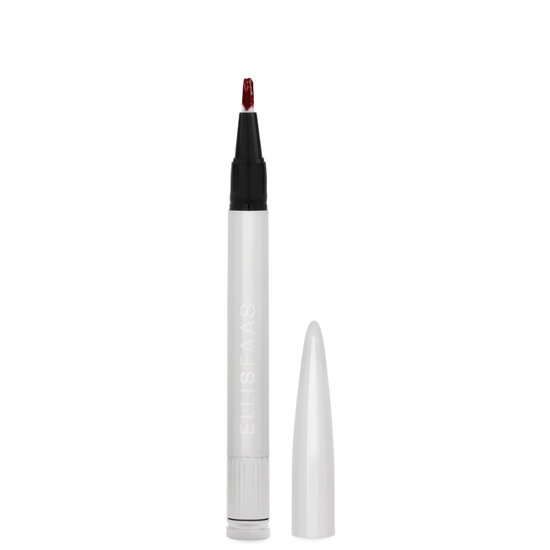 Rollover image to zoom
Reviews

True Blood
If you're looking for a pure blood red, look no further. I don't know how Ellis did it, but she created the most realistic blood red shade I have ever seen. It's absolutely uncanny. I say this as a red lipstick collector who has seen them all (I have a collection of more than 100 shades that is growing by the day). I've heard rumors that this shade is sometimes used by special effects teams as a stand-in for real blood, because the texture is quite perfect for the purpose too. To the point, I applied this with my fingers and caused a great degree of alarm and concern to a friend who walked into the room immediately after.
It's a soft, cushiony formula that wears comfortably and beautifully. You'll need to touch up after eating and drinking, but I am happy to sacrifice longevity for a more comfortable feel and a softer, more inviting appearance. This is a shade of red that is somehow both dramatic and quite demure--almost an accidental, blessed-by-the-gods flush of color. One of the few reds I will repurchase!

CPT- Lili R.
Jan 11, 2015
absolutely in love, will never be out of it
I got this in my lucky bag, at first in the sticker the color didnt seem appealing but once i put it on i fell in love the color is gorgeous, very pigmented silky milky type, very easy to use, portable convenient, im in love with it i will definitely be repurchasing and want the nude shade im so happy i got this in my bag if not i would have never know about it

Jacqueline H.
Jun 9, 2014
You Must Have This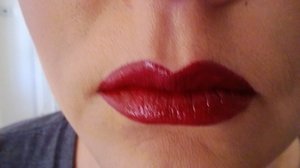 I love Red..... It's my favorite color, and there's nothing better than a totally kick a** red lip to perk the complexion up. If you are like me, and love red lips, you MUST own this shade.
It is a very creamy emulsion that spreads on this lips effortlessly. It's not tacky or sticky, it's just very rich and creamy. It's a lot like an OCC Lip Tar only in the sense that you only need a pin sized amount for a full application. If you like or want more intensity, all you have to do is take a tiny tiny bit more and layer it. it's just beautiful. It dries down to a really pretty intense stain that is impressively durable.
This product is well worth the $$ and I'm now a big time fan of the milky lips. :) I've attached a photo of it on my lips...Sorry for the odd angle, but it's very rare to get a picture of any part of my face willingly because I am extremely camera shy. That should tell you something right there...I love this product enough to be photographed wearing it. :)
---