E.L.F. Matte Finisher Clear Nail Polish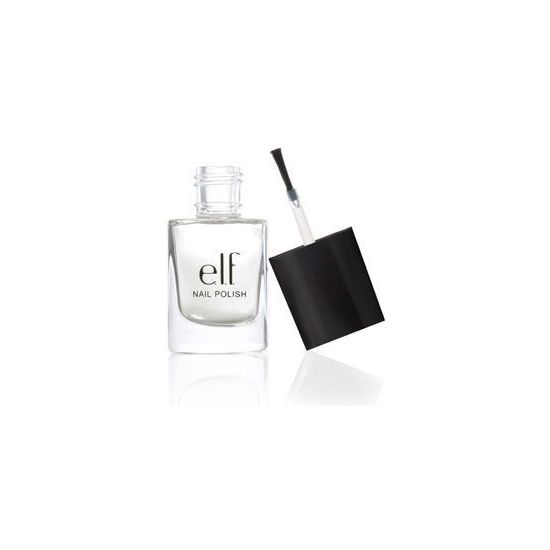 Rollover image to zoom
Reviews

Matte it up
I do like this polish when i dont feel like having a shine on m y nails. I feel that it looks and works best on certain colors. Not all colors need to look matte. haha. It last about a week for me. of course i dont leave polish on any longer. Great buy for a dollar.

Great for any color but the smell...
I really liked the matte surface it gives when I apply even after 2 coats. It's just that the strong plasticky smell is horrible... Might be a huge turn off to most ppl although I'm pretty alright with it. The staying power is reasonable as well as the speed to dry. I guess it is worth the $2 whatever it is :) Yay for matte!

Sometimes it would work, and sometimes it wouldn't. I used to use a tan color on my nails and mattify it and it looked really nice... for a while. then it seemed like the nails would turn out streaky, or not even matte at all. Like maybe I wasn't doing it right. So i just gave up on it. I tried to pull it out one day and use it, but it separated in the bottle. i wouldn't mind spending more for a better matte top coat.

Disappointing
This would be my first time trying out a Mattifying polish. I used it to coat on top of a black polish. While it did do a great job with giving the Matte effect, the first thing I noticed was that it made it look very streaky. On top of that, it wore off after a day or two.

No Longer Available D.
Oct 18, 2011
TERRIBLE!
One word: TERRIBLE! It really was. It was streaky and it just looked awful whenever I would add it to a base color. I wouldn't purchase this again that's for sure. Good thing it was only a dollar!
---