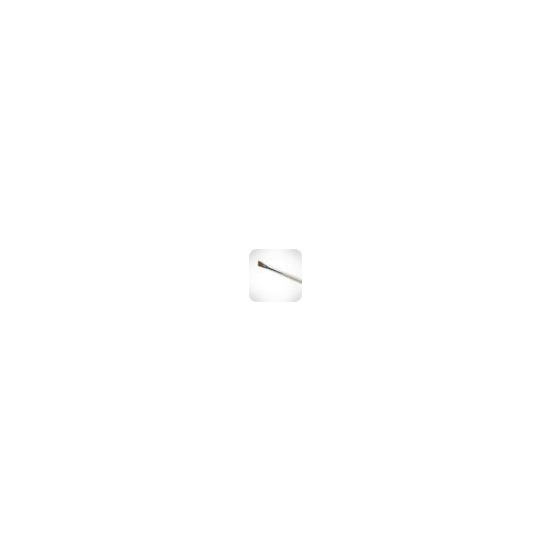 Rollover image to zoom
Reviews

Love this Brush!
This is one of my favorite eye brushes of all time! I love how i can use this for my crease for more definition to my eyeshadows and it's great for applying the brow highlight. I love using this brush for under my brows because it is so easy to use. I have a couple of these brushes and think it's a great investment. It's always been soft for my eyes and i don't remember it ever shedding. Overall, I would recommend this product and hope you guys will give it a shot.

AMAZING!
This was the first eye shadow brush I bought and it was also the only brush I had for a very long time. So I can say that this brush is absolutely fantastic! I would use it for putting color all over the lid, putting it into my crease, and adding a highlight to my brow bone. I can't say enough about this brush because I love it so much. Plus it's so inexpensive that everyone should have one! AND the one I've had has lasted me almost 3 years. So to say it's totally worth the ONE dollar is an understatement, it's worth way more than that, but the price is what makes it even better!

I love this brush. It's so versatile. It fits in the crease, you can blend with it, you can add shadow to the lower lash line, lids, brow bone, and you can even use the pointy end and add shadow to the tear duct.
http://www.beautylish.com/v/rmgirx/glorys-gotta-get-elf-eye-defining-brush

A must
This brush is cheap and good quality. I use this brush for my crease and I find that the angle is perfect for creating the outter V when I use eyeshadow. This brush is soft, does not shed when you wash it and it holds it shape. It also dries fast too. I would definately recommend this
---