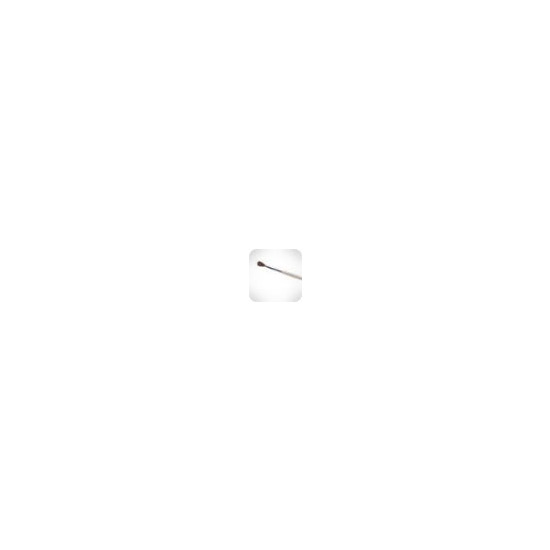 Rollover image to zoom
Reviews

FAVORITE BRUSH OF ALL TIME! :))
This has to be my all time favorite brush! I use it with every look I do. It's blends like a dream, it's the perfect size, and it's only one DOLLAR! I have small eyes but it still fits perfectly into my crease and outer corner. I've created full looks using just this brush!

lovelovelove!
This is my favorite brush! I use it mainly as a crease brush instead of a blending brush because the bristles are so densely packed, but it does a great job. The only issue I had with it is that after a couple washes the bristles started falling out. But for $1 I'd definitely buy it again :)

Wonderful!!!
Love Love Love it for $1 you cannot pass it up i bought mine from target and loved it so much that i went back and bought 2 more Its soft and has a good density for really blending out colors and helps in creating the perfect smokey look, i would reccomend this brush to anyone looking for an alternative to more expensive brands. XOXO

It works exceptionally well. I've cleaned it several times and have yet to experience shedding. It nicely blends out colours without almost stroking the pigment completely off (which I have experienced with other blending brushes). The blending brush is dense and fluffy without being hard or uncomfortable to use on my eye. Definitely glad I bought this brush.

Works Like A Charm
Prom season was coming up and I needed some brushes to work on a few faces, but I needed so many that I knew I couldn't spend a lot of money on each brush. E.L.F had all the brushes I needed, they each did their job, and I don't plan to buy from anyone else, except maybe MaryKay to boost my sales.
I didn't expect a miracle, because again it was very low priced, but it works for me. I love it for when I use harsh colors, it evens them and makes them a prettier mix, instead of making them a mess, which has happened with other brushes. Definitely a keeper.
---