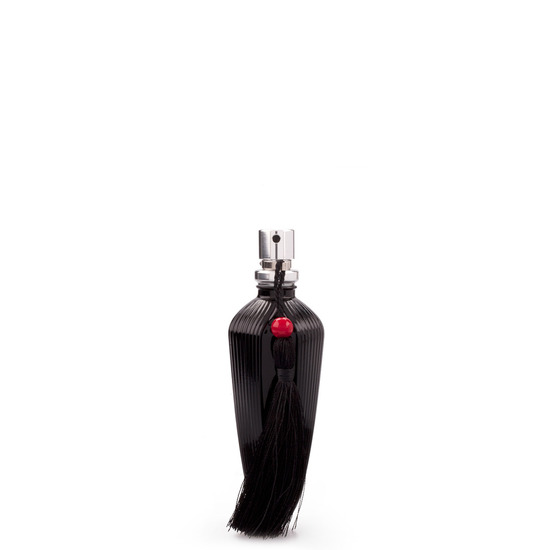 Rollover image to zoom
Reviews

Gorgeous but headache inducing
I purchased the 40ml, as it was only going for like £14 in Tesco, knocked down for £35! And in a world full of Britney Spears fragrances and Rhianna perfumes, this was quite a rare find- honestly I have looked in all the fragrances shops and departments in my area and I could never find a Dita Von Teese Fragrance. I understood that she wanted it to be mature and more womanly than other celebrity fragrances out there, so I knew that it wasn't going to be like the others I have tried in the past. I sprayed it and its a beautiful scent, however after half an hour or so it gave me such a headache! Now I don't know whether its the overbearing incense in the base note.

Evokes glamour with every spritz
I was a bit skeptical buying a perfume without at least trying it first but I'm glad I took the chance. This isn't a candy sweet, fruity or vanilla perfume that is everywhere now. If you wanted something similar to Flowerbomb, this is not the scent to go with. I love how this scent develops on the skin as you wear it. Of course, the presentation is also beautiful.

The most elegant way to put on perfume!
This perfume is not only gorgeous, it smells amazing & perfect for any occasion! Whether a light spritz for all day or a few more four that final date night prep, it's a noticeable scent without being overbearing or underwhelming. The tassel embellished atomizer included only adds to the overall elegance, every time I use it I feel like I'm in an old Hollywood film! If only every perfume had such a beautiful atomizer, I'd have a vanity filled with favorites!

Best perfume in the world!
I am a picky woman when it comes to lots of things, and perfume is no exception. I often find them to be too sweet, or too strong - it seems you either get 14 year old girl or 75 year old lady when it comes to perfume, either too bubblegum or too heavy. My boyfriend bought me this for Christmas before I had the chance to smell it, and while Dita is among one of my beauty idols, I was somewhat afraid I would dislike this scent. Turns out, I fell in love with it! It's not heavy at all, and not sweet. It's very sexy, it just begs to be paired with a LBD and a coat of red lipstick. Dita did an amazing job with this perfume, and it will be my signature scent until it is discontinued (though a girl must hope that never happens!)

Sexy, but not stuffy.
I love perfume, but I have severe asthma/allergies that limits a lot of the fragrances I can use. Because of this limitation, I've found myself lacking in the "sexy" perfume department. I'm often turned off by the stuffiness of a lot of sexy perfumes—they feel like something an aging lounge singer would wear. That, or something for a stripper in a movie (not that there's anything wrong with strippers, movies or not—it's just not the vibe I'm going for in my own scent search).
This scent is neither of those things. It smells like Old Hollywood, but not like old women. I don't think of my grandmother when I smell it. It's sexy, but still playful. If this perfume were a character in a movie, it'd be the dangerous yet sweet woman who's revealed as the femme fatale in the third act.
And best of all, no allergic reaction!

Skin So Fancy L.
May 24, 2013
Love it! Must buy
This fragrance makes me feel sexy! The smell is amazing and when you layer it with the shower gel and body lotion it keeps people asking... "what do you have on" The bottle alone was enough to make me want the bottle. This is a must buy so make sure you get it before it's gone! Go Miss Dita!

Classic, Elegant and Divine...
The bottle is what first draws you to this fragrance - a classic look with a black tasseled atomizer - very "Dita". That being said, I'm always a bit hesitant when it comes to celebrity fragrances. I was pleasantly surprised when first smelling this fragrance. It smells more of a Chanel or Bvlgari fragrance and being an eau de parfum, I was even more surprised by the price (being so inexpensive without smelling "cheap"). The top notes are very powdery which after about 10 minutes wear into a very luxurious classic scent with lingering notes of rose, patchouli and pepper. It's not over the top but definitely sophisticated and classy.
---