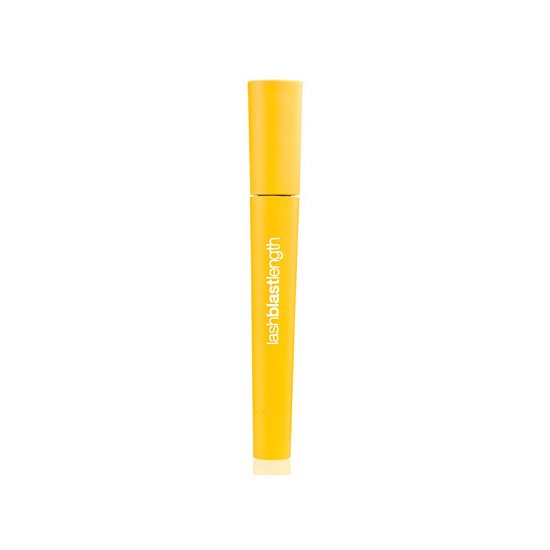 Rollover image to zoom
Reviews

I love this mascara! I don't use this for great big volumized lashes. (Which is why I love it) This is great just for a subtle look. Don't buy this if you would love big lashes that stand out though

It adds volume, but doesn't deliver on the length.
I was "blessed" with very short lashes, so the main reason why I bought this was in the hopes that it would do as it claimed. Unfortunately, it doesn't. While it does add volume to my lashes, that wasn't the reason why I bought it. With the color, this mascara would be great for a natural look, but if you want something dramatic, this isn't the product for you. If I want any sort of length at all, I have to pile on the coats. Just the standard two coats will get you no where.
No Length, No Anything...Returned To Store
I purchased this looking for more length than volume, but with some "oomph" overall compared to my normal lashes. I got absolutely nothing. I saw no real difference in color or length, and a few hours later when I went to remove the mascara--it was like it was never there. Evaporation? Alien abduction? No clue, but I promptly took advantage of "satisfaction guarenteed" and got my money back.

Not my thing
This mascara adds no volume at all. Not a lot of product comes out with the brush. The mascara in the lengthening depatment is a great pick but if you want to add length and volume, try and find something else.

want natural looking lashes? this is the mascara for you
this mascara is very good at lengthening so I give cover girl that much because it seriously does lengthen. What I find is that this formula weighs my lashes down. Yeah of course it makes them a lot longer but they are long and heavy to the point where I have to recrimp my lashes which is a pain in the butt.
This was made for me!
No matter what mascara I use, I always swipe the wand on a tissue to remove most of the product from the wand. This always allows me to build up the intensity I want on my lashes without getting heavy and clumpy. Cover Girl Lash Blast Lengthening Mascara has eliminated that step. It's a drier formula and the brush head comes out of the tube with no heavy product. The brush head is thin which lets me get ALL of my lashes covered (like Maybelline's Lash Discovery brush but amped up with more bristles). Because it's a drier formula, I apply 3-4 coats for outrageous length without the weight or clumps. This one is a keeper for me!

Good Starter
I just started to wear makeup so I wanted something simple a not to clumpy. This is a great mascara for getting started. It doesn't add to much length, but it doesn't clump, and it drys really nicely without and messes. I definitley reccomend it if you are starting to wear makeup or if you want your child to start wearing makup. I loved this product!
---