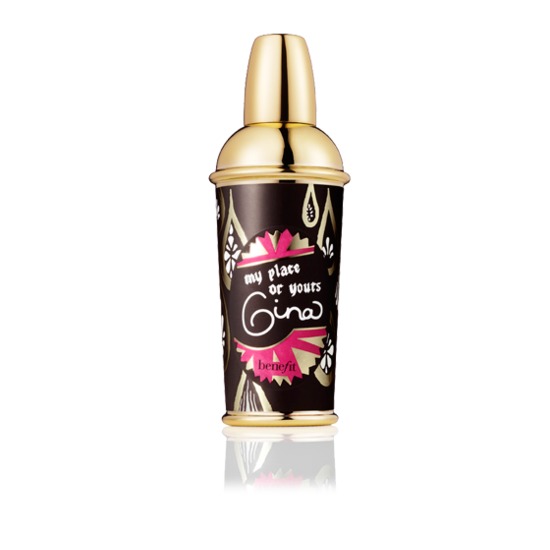 Rollover image to zoom
Reviews

Love!
I love that this fragrance is a stronger fragrance, it's strong without being over the top and cloying. I absolutely feel sexier wearing this fragrance. I was immediately draw to this one specifically seeing as out of the group of crescent row fragrances this was the only one that had some deeper notes. I like that it has a little kick to it.It's spicier. It has notes of "Pink Pepper, Bergamot, Tangerine, Peony, Wild Raspberry, White Lily, Patchouli, Tonka Bean, Vanilla Bean" I love that the dry down has vanilla bean in it, it's comforting, and warm, and it really is a great anytime fragrance. The lasting ability on my skin wears a long time.

such a gorgeous Fragrance
i went into benefit just for a look about and there was this gorgeous smell in the air and wow.. it was amazin so i asked what perfumes they did and they said this was the one they were using so i had to buy it great price for the size too:)

sexy, but not overpowering
I was pacing in front of the wall-o-perfume at Sephora, spraying every single one on the little paper strips, looking for the right "deep & sexy but not knock you over" scent. I usually love crisp, clean, fresh scents (DKNY Delicious is my go-to) but I wanted something a little richer & warmer for autumn. But they were all SO expensive, and none really caught my nose. So - DUH! - BENEFIT! Gina was just my style. So many perfumes have this "tangy" (for lack of a better word) quality ... they kinda have a high "note" that makes my nose pinch. Know what I mean? Tangy or sharp or something. Gina is NOT that - it's deeper & sexy, definitely woodsy & warm, but not in a hippy-I-love-pachouli-and-hemp way. It's like Goldilocks - JUST RIGHT. And the price... you can't beat it. A+, thanks Benefit.
---