Superstar Sulfate-Free Conditioner for Thick Massive Hair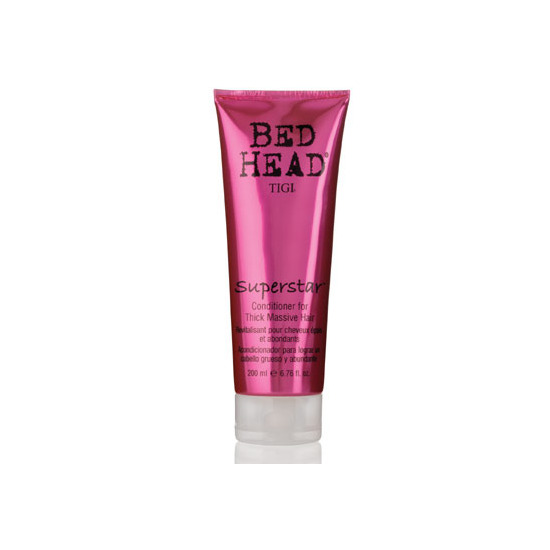 Rollover image to zoom
Reviews

Cassandra M.
Sep 05, 2011
I really like this!
I had borrowed this conditioner from a friend and I really do like it, although I have very thick hair and I found that using it by itself worked well, but didn't condition my hair and make it as soft and moisturized feeling as some conditioners do. I find it works best when I mix it with a deep conditioner like the Aussie 3 minute miracle or panetene restore beautiful lengths mask :)

I like it
I like this conditioner. It had very delicious candy scent and some of the smell was in my hair even after my hair was dry. It really helped to make my hair look and feel thicker and fuller and there wasn´t problems with tangles in my hair. It worked prefectly with Tigi Superstar Shampoo.

Good for normal hair
I used this for a while when I was still a blond. Actualy this is the first Tigi product I ever used. Like everything form this brand it smells jummy :-) It didn't moisturize as well as I hoped it would but it's definatly lightweight. if you're looking for a light conditioner go for this. I'd recommend it for normal hair.
---