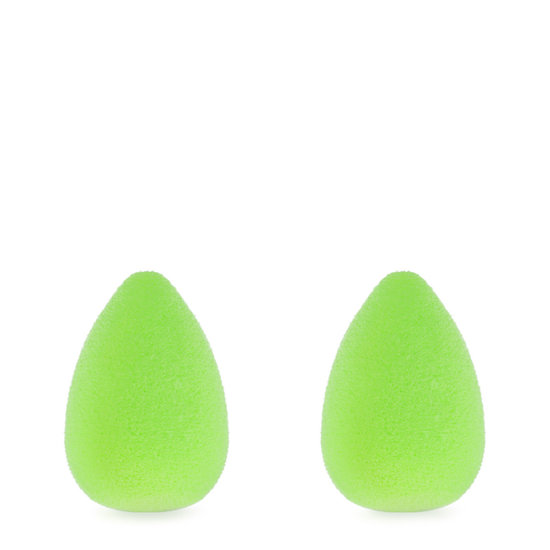 Rollover image to zoom
More to love from beautyblender!
Beautyblender: Tips & Tricks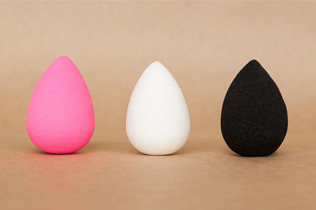 FROM THE MAKEUP ARTISTS
At The Makeup Show NYC, we asked some of our favorite beauty gurus to tell us why they turn to this easy-to-use tool again and again. Read More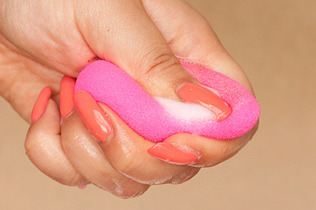 HOW TO CLEAN YOUR BEAUTYBLENDER
Ensure that your sponge will work flawlessly every time. Read More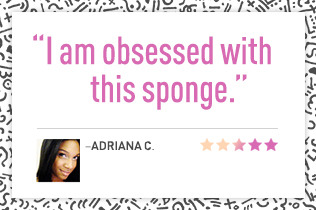 How to use micro.mini
Reviews

Truly a staple tool...
While I would NEVER tell anyone (other than the BL crowd) how much I pay for these tiny green objects, I choose not to do without them. Simply put, the shape of the micro.mini is perfect for under the eye--as is the pointy end for the inner corner.

Newest obsession
I looooooe these little sponges!! I have the original larger BB but these green gems are fantastic for blending concealer around the eyes. I use it with the IT Cosmetics concealer and WOW, a total game changer!! They really do work better than the larger BB for undereye blending and application.

LOVE LOVE LOVE
These little things are perfect for under the eye. I like to do my foundation with a brush but since concealer is of thicker consistency a beauty blender is the best thing to make it look like skin instead of cake face. I love them. Will be buying more.

A surprising love affair...
It took me a long time to talk myself into buying these micro beauty blenders. I have "mature" hooded, wrinkly eyes and I was never happy with the inner corners of my eyes once my eye makeup was done. My concealer always seemed smooth enough after blending but once I added powder it did not look as good. I have the original B.B. but it just couldn't do the job to my satisfaction (on the face yes, but not my delicate eye area). After thinking these little B.B. were a gimmick for a long time, I purchased one to try. I WILL NEVER BE WITHOUT THEM EVER AGAIN. 💖 love. My only negative is that they are a little difficult to hold because they are so small. But that hasn't stopped me from ordering another pair...I want to try the black ones this time!

Great for mature eyes
I am 53years old with hooded eyes and small wrinkles around my eyes. These micro beauty blenders are fantastic for use with Concealer around the eyes. For me they work much better than the full size B.B. as I only use concealer where I need it and these blend it beautifully. I can't live without them now. Note: if you are younger and use a lot of concealer these may not be for you as it would take forever to blend. Best for mature eyes. Only negative is that they are so small they are difficult to hold and easy to lose. I'm still giving them 5 stars though.

Perfect For Concealer Blending
These are very good for blending under eye concealer and are the little sisters of the classic blender! They are VERY small though. Not suggested for be lending foundation or things like that. Great for small areas!

Overpriced, but can't live without them.
Dear Beauty Blender, why do you offer these magic sponges for so much more than dupes?! How much better than those $5 finds can you really be? After throwing money at cheaper versions that end up in the trash, I surrender. I didn't want to love you, but I do...
---