Anti-Bacterial PocketBac Sanitizing Hand Gel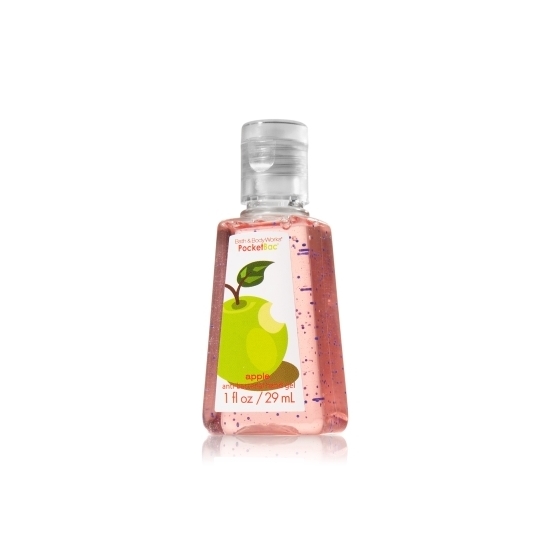 Rollover image to zoom
Reviews

Bath and Body Works
I love these little hand sanitizers !! They smell good and moisturizers my hands. I love how they have different themes and such good smell !! I can't say anything bad about these little bottles I can only say good things :) these little hand sanitizers are worth the money !!

These are lovely!
I love these little things. I have so many it's ridiculous, and it's possible I may need to call up Hoarders.
Anyways, I have yet to find one that I do not like the scent of. Most are really strongly scented, and the scent will last on your hands all day. I personally like that, but I know some won't.
As far as cleaning/disinfecting I have no idea if it works or not. Does anybody? Doubt it. But my hands do FEEL cleaner after using this.
Overall, you'd just be silly to miss out on these guys. Can't beat it for a buck.

These little guys are great. They smell good, the packaging is adorable, and normally the hand gel is a pretty color. You can find almost any scent, and you're sure to find one you love! Much more enjoyable than the standard hand sanitizer that has that strong rubbing alcohol smell. Overall, I think these are amazing!

Lovely!!
I love these hand sanitizers, they make my hands feel really clean. I keep them on my school bag (during the school year), and I have a whole bunch of them in my room. The only thing I would change is that some of the scents are REALLY strong. But other than that this product is amazing!

Amazing smell
Not only does these sanitizers make your hands feel clean and germ free, the scent is amazing! I own the sweet pea sanitizer and I absolutely LOVE the smell and how clean it makes my hands feel. If you ever want good sanitizers, Bath and Body Works has the best.

Gotta love them!
I take one of these with me everywhere. I even have the little Frankenstein purse holder to match my Frankenstein purse! They're so much better than the typical 'hand sanitizer' smell and feel. Whenever I use one, everyone's always like 'What IS that delicious smell?!" Plus, they come in tons of different scents, from BBW's most popular fragrances! They're perfect little gifts as well. I can't be without at least one at all times! The only reason I took half a star off, is because twice since I've had them, my lid/cap has broken or fallen off without me noticing, leaving a trail or delicious scented hand sanitizer behind me/on my clothes. Usually that's after ton's of use and abuse though. Won't stop me from purchasing these!

LOVE these!
I love these so much! I carry one with me where ever I go because let's face it, some places are disgusting! They are a nice little pick me up and make my hands feel super soft!
---