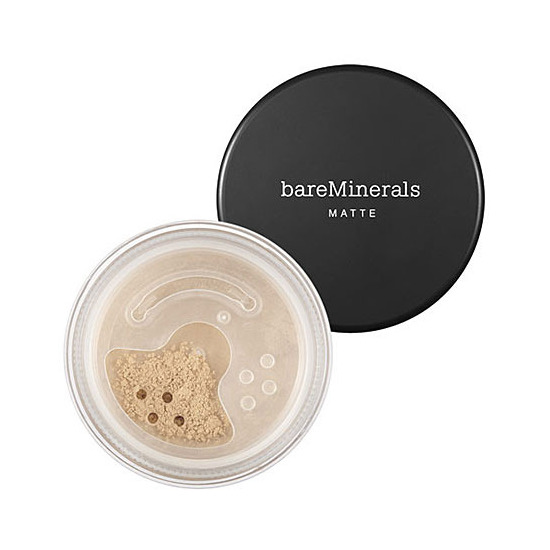 Rollover image to zoom
Reviews

Best Foundation for Combination Skin
I've tried many foundations both high end like Makeup Forever HD Liquid Foundation to Revlon and by far this has been my holy grail. I originally purchased this in Medium Beige which seems to be the most popular but was wrongly color matched at Sephora. The Fairly Medium has a pink undertone but doesn't make you look like you got sprinkled with fairy dust. I prefer the matte finish due to my oily t-zone.

Great for oily skin
This foundation is fantastic. I have sensitive skin and I am prone to break outs. I have been using this product for years. I have combination skin. When I have oily skin, this is perfect to absorb the oils. I especially recommend this to anyone with oily skin. It feels like nothing is on the skin, and looks natural. The great thing is it is buildable.

Amazing!
I purchased this foundation because I would see beauty gurus always raving about it and I would see the results too! So on a trip to Sephora I decided to purchase it. I do not regret it a bit! It gives such a amazing coverage, it leaves my skin looking flawless and it is such a light weight in the skin! The only one thing that I wish is that it would last for a longer time, but I later purchased the primer for the foundation and it makes it more long wearing and it leaves a smooth face to prep for the foundation. I definitely recommend it!

The bare minerals original powder foundation is an overall great product. It gives light-medium coverage, and evens out your skin tone. Plus, you can barely tell you are even wearing makeup when you are wearing this product. It has a great formula that is very gentle with your skin, even sensitive skin. It is also very healthy for your skin and VERY rarely to never causes breakouts. It's a fantastic foundation! Take note: if you are considering buying this product, you must go into sephora or bare minerals to have a color match. When I was in sephora I was about to purchase this product just from my own judgement. Then one of the women there told me I chose a color much too light for my skintone and when I put it on it will look chalky. She tried out several colors on me and found the right one. Since there are over 20 colors, ordering online or getting it without assistance isn't an option.

it's alright
not really matte. when I use it alone it does kind of dry out my skin a little. it's a sheer to medium coverage. when used on top of my liquid foundation it makes my pores look huge!! and it looks cakey :/ but if you're looking for a sheer to medium coverage powder foundation that looks natural (and you don't have dry skin) then this should be good for you!

I absolutely love this foundation! I had ran out of my original bareminerals foundation and they were all out of this kind at Spehora. To find the closest to it I picked up the matte powder. I actually like this better then the original. It blends nice and evenly, covers my blemishes and stays on for a long period of time. I definitely recommend this product to anyone.

Best Foundation I've ever used.
For years I have struggled with trying to find a good foundation that wouldn't smear almost completely off my face half way through the day due to my oily skin. But for the longest time I couldn't allow myself to spend the higher prices for make up and instead bought drug store make up which all failed horribly. I'm so glad I decided to switch to Bare Minerals. It's not cheap but it does exactly what I want it to do and barely have to touch it up at all. I do recomend using a moisturizer and a primer underneath this foundation though. You will have to use way less product than using it without them I've found. I also recomend a concealer underneath if you are looking for full coverage. It covers well by itself, but the concealer helps cover redness and any imperfections and gives a totally flawless look. Also doesn't break my skin out and does do a lot to control oil unlike other make ups. With using clean and clear oil blotting sheets and doing light touch ups like twice, I kept this make up on and looking flawless for more than 12 hours just today while attending an event held several hours away.

THE MOST AMAZING CREATION
I never really wore foundation before because I felt like any products I would use would make me look orange. I tried this about 3 years ago and fell in love from the start! It is so natural and looks like YOUR skin. It just covers what it needs to cover. I have the lightest shade and it matches perfectly on my skin. I like the ORIGINAL formula for winter, and the MATTE formula for summer because of the heat/my oily skin during this time. All in all, I think everyone should use this product. It has amazing coverage and makes you look healthy and radiant.
---