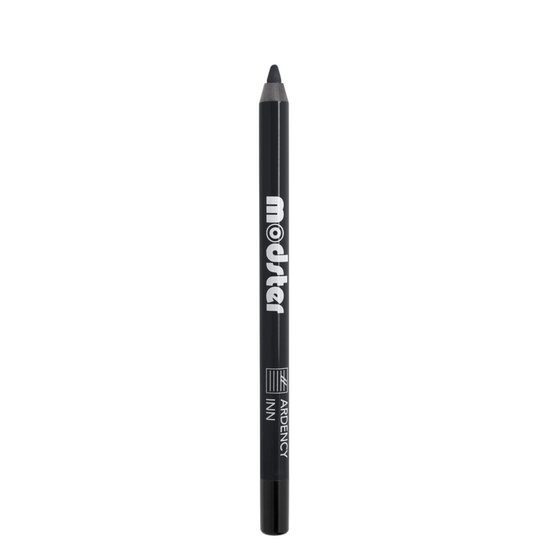 Rollover image to zoom
Reviews

Smears like crazy
Ok this is upsetting. This smeared all over my eyes at the end of the day. I am still on the search for an eyeliner that dont budge. Ardecy this is disappointing for me. Charlotte Tilbury eyeliner is better heck even Sephora brand. It is smooth and glides on easy but I looked like a racoon after a few hours.

Happy!
I have this in coffee & black. It's a great eyeliner - I use it on my lid and my water line without issues. When I have it in the water line, it will get in the inner corner but TBH 98% of liners do the same thing. Even a cake liner will move some, that's just how it is. This liner is soft enough to not hurt but firm enough to not feel like you're working with liquid.

Great inky black long wear liner!
This is my new favorite black eyeliner! I feel like everything ends up smearing or smudging on me at some point in the day. Not this one! I can wear it all day without smudging! It's super black and glides on like a gel liner. So there is no tugging, skipping or pulling! I love this eyeliner!!!!

Not as Bright as in the Photo, but Still Gorgeous
This liner glides like a dream, and doesn't pull or tug when I use it at all. I love using this shade in my waterline, especially for summer! Brightens up my eyes with a cute pop of color since the yellow isn't too harsh like it looks in the photo. I haven't noticed any smudging with this color in particular, I have yet to try other shades to know if darker colors do. Another thing I like to do is take a small liner brush and pick up some of the color from the liner for more detail work, like adding a pop of yellow above or below my black wing. It's very opaque and smooth, and you can definitely tell that it's yellow (just not taxi yellow like in the swatch photo).

Ardency Inn Modster Smooth Ride ModeratelyCharged Eyeliner
I love Jaclyn Hill (YouTuber) and she swears by this eyeliner and says that it's the blackest, smoothest, and longest-wearing eyeliner she's ever used and I disagree on parts of that. So it is super black and does go on very smooth, but it wears off SO fast. It doesn't last on me but for a couple hours before it will appear as though I'd had it on for a whole day. I've also tried it on my top lashline and throughout the day I saw that it transferred and smudged. That being said for it being right around $20 and a bit more high-end I expected that it would beat out any drugstore eyeliner, but it definitely did not.

Coffee Break With Dani Made Me Buy It!!
So I saw coffee break with dani use this same color on youtube and had to have it. I am in love!!!! It is the perfect water and tight line formula stayed on all day with no touch up, and dries down super fast

Long lasting! Shimmer!
I love this gold pencil! It has just the right amount of shimmer/glitter, and it is totally long lasting. The gold is pure gold, and has no yellow undertones. I love it. Makes my hazel eyes pop! Didn't irritate my eyes like some shimmer/glitter eyeliners do. I love that this one doesn't crease either, or smudge.
---