Beauty Product Reviews

Apr 02, 2012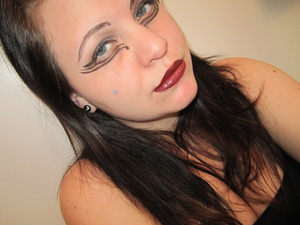 Perfect for that 1950's look!
I love this shade of Revlon Matte Lipstick! It's a "Really Red" color that stays on ALL DAY! The only issue I have with this color is that since I love wearing it in the winter, the Matte color is super dry and it leaves my lips dry. However, put a Revlon Creme or Pearl lipstick over it and you're good to go! <3
*In the photo, I am wearing Revlon matte lipstick in Really Red with Revlon Creme lipstick in Sultry Sable over it!