Barielle Growth Activator for Natural Nails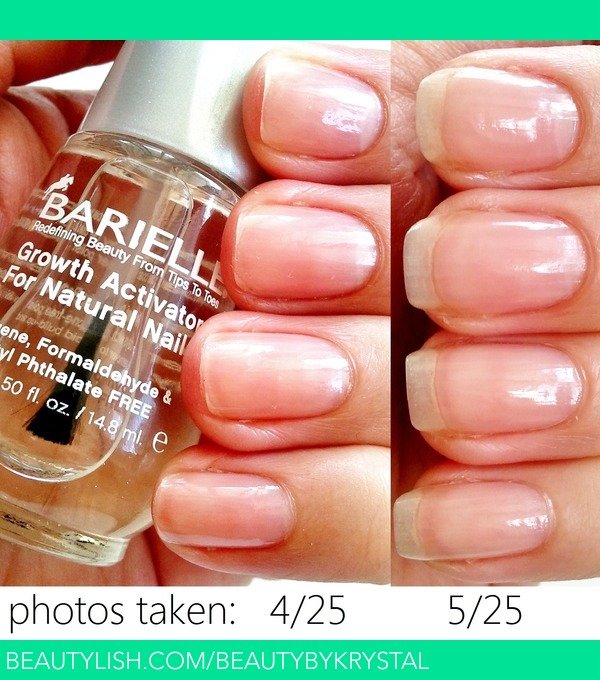 My before photo was taken on April 25th, I cut down my nails to a square shape so we can easily see the growth improvement. One month later, May 25th, I photographed my after photo, which measured to a hair shorter than 1/4" of growth! That entire month I wore the growth activator 24/7
http://www.beautybykrystal.com/2013...
Comments