Orange & Chocolate Water Marble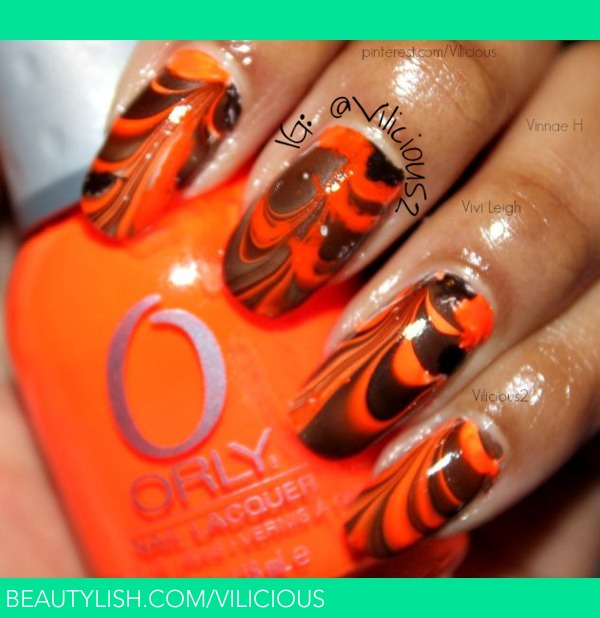 Gosh I love this! I did a design similar to this on my ring finger over a year ago. I'm happy I recreated.

I used Milani White On The Spot for the base, and for the water marble I used Orly Melt Your Popsicle & Chocoholic.
Comments