Tennis Nails 🎾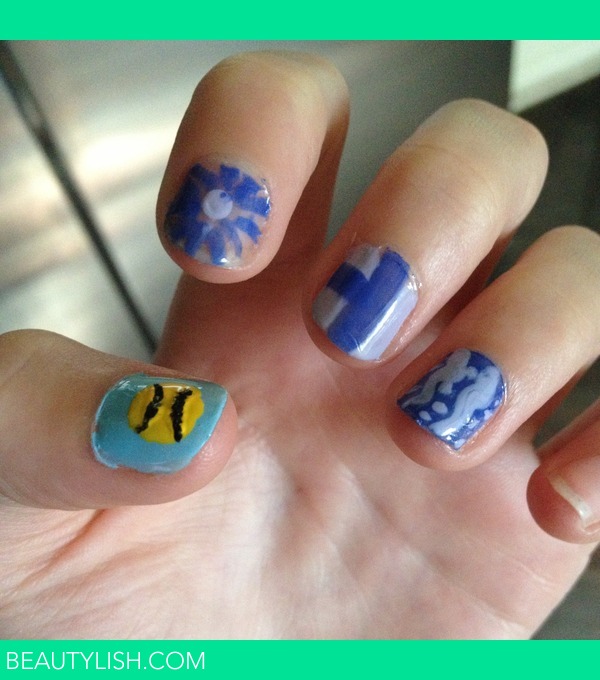 How To: Super Easy Tennis Nails!
1. Paint your nail solid blue. Let it dry.
2. Put a large yellow dot in the center of your nail. Let it dry.
3. Use a toothpick to make black lines
4. Enjoy and show off these super fun nails!!!!

Comments