Elvis inspired living statue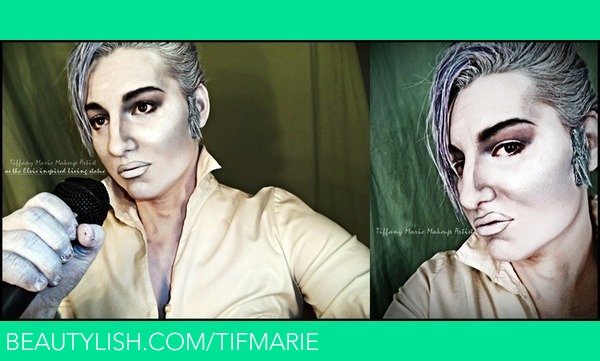 I am not super proud of this look I feel it looks very little like Elvis as Elvis is far more attractive and I think I could have done better at representing a sculpted stone "like" appearance as well. But in my own defense I will add that this is the first time I have ever attempted anything like this. ( and by "this" I mean living statue makeup and trying to make myself look like some one else who actually is a person with recognizable characteristics

you can find a video for this look here: http://www.youtube.com/user/bbvonbu...

This is my part (uploaded very late) of a collaboration with

Maria Grazia Mua : http://www.youtube.com/watch?v=--gG...

and

LiefPandaBeertje: http://www.youtube.com/watch?v=Kxs8...
Comments