Summer Floral and Polka Dot Nails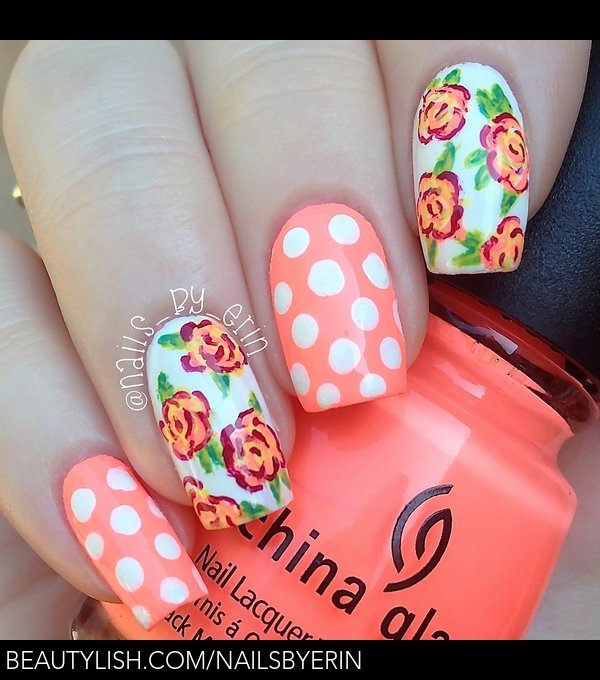 This week is my last week of summer, and I really wanted to do a summer-y mani to hold on to my last bit of vacation! I decided to use China Glaze "Flip Flop Fantasy" as the base color because I feel like it is the ultimate summer polish! Then I really wanted to have some polka dots, and I felt like some bright colored messy flowers would tie it all together! More info here: http://www.nails-by-erin.com/2014/0...

And video tutorial here: https://www.youtube.com/watch?v=tFU...
Comments