Gallery Hair studio Hiring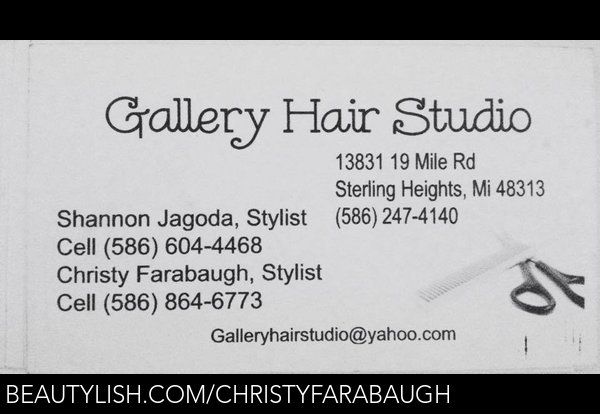 Gallery Hair studio
Beauty Salon
Address: 13831 19 Mile Road, Sterling Heights, MI 48313
Phone:(586) 247-4140 (salon) 586-864-6773 (cell) Ask for Christy Farabaugh
We are HIRING and open for business we are offering both booth rental 150/wk or 50/50 commission. We are currently remodeling. However we are open for business Wednesday through Saturday until after remodel when we will go to 7 days a week. Make your own hours and LOVE your job!!
Comments
Photo By