Cocoa bear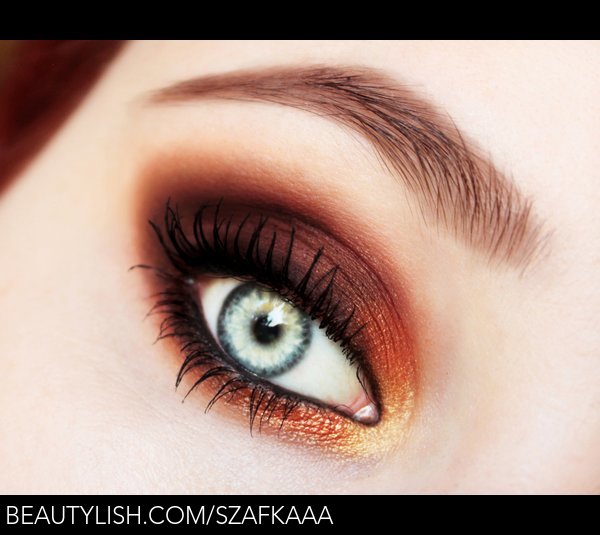 Soft but quite dramatic chcolate, warm brown smokey eye with a touch of copper and gold sparkle.
Absolutely perfect for a night, especially for women with grey/green eyes. Copper adds a nice twist to a classic brown smokey eye and makes it much more exciting! The main role in here plays stunning MUG eyeshadow in Cocoa Bear – I placed it all over the upper and lower lid (also in the crease) as the very first eyeshadow and then built it up with another MUG products.

PRODUCTS USED:
- MAC 'Soft ochre' paint pot
- MUG 'Cocoa bear' eyeshadow
- MUG 'Brown sugar' eyeshadow on outer two thirds of the upper lid
- MUG 'Corrupt' eyeshadow on the outer half of the lower lid and on the upper lid to smudge the eyeliner
- MUG 'Immortal' gel liner on the upper and lower waterline
- MUG 'Vegas Lights' loose pigment on the inner parts of upper and lower lid
- MUG 'Gold Digger' eyeshadow as the inner corner highlight
- MUG 'Vanilla bean' + 'White lies' under the brow bone, as always
- Matte brown INGLOT eyeshadow to fill in the brows (M329)

Pupa 'Diva lashes' mascara in black

http://www.makeupgeek.com/idea-gall...
Comments