Wayne Goss The Brow Set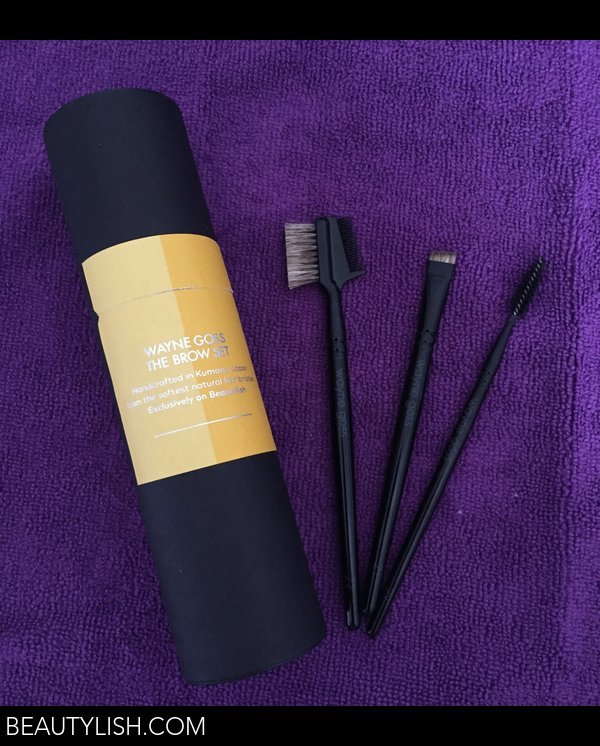 The Brow set from Wayne is so cool :) I never thought there
would be such a difference. I have so many other brow > brushes I have collected over the years from different brushes sets & they were all the same.

I got The Brow set to make sure that I had a complete collection of
Wayne Goss makeup brushes." I Should Have Gotten Them Sooner"!!
I don't know why I waited with all of the amazing review's.
I could "Defiantly Tell the Difference As Soon As I touched Them
to My Face"!!!!

When I put my old brow brushes against my skin
It was like putting a whole bunch of tiny Knives on my skin. :(
Then I put the #21 The Hero, #22 The Multitasker
even the #23 the Pre Show from Wayne's set on my skin &
what I felt is hard to describe in words.
They were actually "SOFTER" against my skin. I have never had any brow brushes feel this way.
There is really "HUGE" difference from natural bristles to synthetic.
Wayne's brushes make my brow's & face very happy. :)

I also love the fact that Wayne said he made the cost as low as he could.
To me this means that he is not just trying to make money off me, but
is trying to bring the best brushes he can to all of us.
You can tell that he has put his heart & soul into all of his brushes. :)
I just love this about him.

I hope this review helps you in your decision to use your "HARD EARNED"
money to buy this set. I know that it may seem to be a bit of a high cost for a
brow set but as soon as you get them home & feel them you will know that they are worth "EVERY PENNY". I could go into more details about The Brow Set but there are so many other great review's that you will read that already do that.
All I am trying to say is PLS get The Brow Set you will not
"BE DISAPPOINTED!!

Comments