Fall Kick👌💖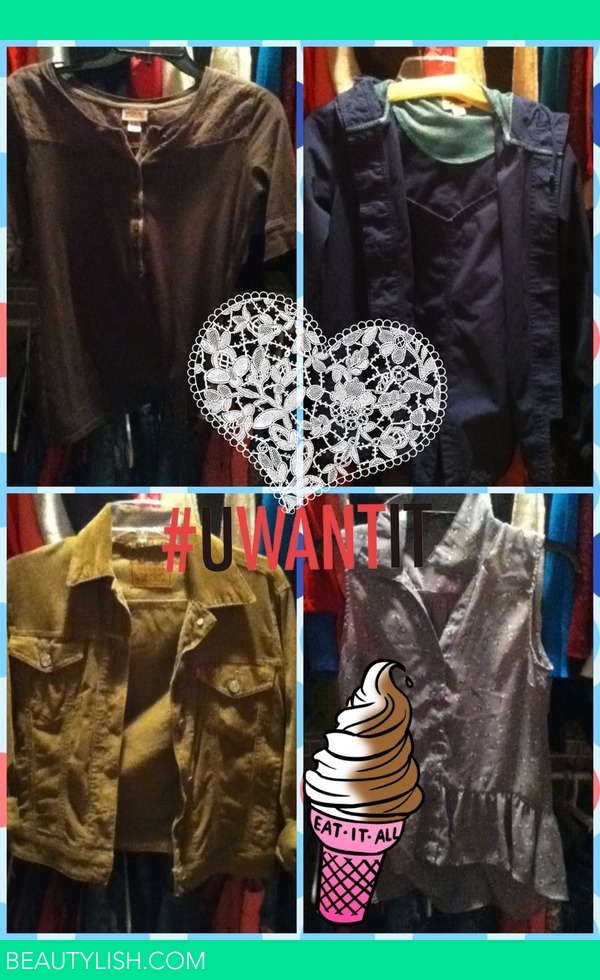 🔴I'm on such a fall kick right now! I've been waiting on fall ALL summer! I love summer just to chillax but I like the cooler seasons better because you can go in and light a candle and be cozy! ⛄❄☕ Does this apply to you?! It does to me! I used...
❄ Mossimo and Supply co. (Target) This applies to the cozy chocolate brown shorter sleeved top with islet lining the top part.
⛄The Blue Jacket with the aqua mesh inside may serve as a rain coat. I can't quite put my finger on what it is made out of but I suppose it's dri fit. It is also from Mossimo and Supply co from Target and the rabbit sheer top is aswell.
☕ The Sheer rabbit top is from Mossimo and Supply co from target. It has rabbits with bows and hot pink polka dots. It's gray with a sheer texture longer in the back.
❄ And the Corduroy Jacket is brown and from Levi and Strauss.
Comments