Naturally Pink - A Valentine's Tutorial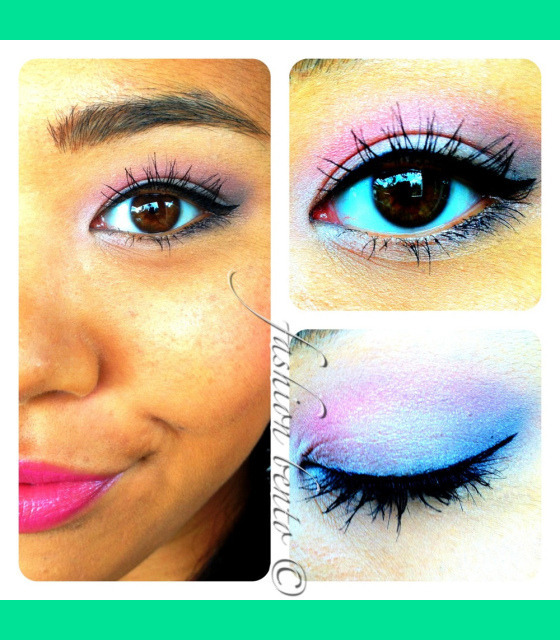 This look was originally created for Valentine's Day but everyone can use a little pink in their life :)

As always, start with a primer all over your lids (Urban Decay's Primer Potion). I like to use a white pencil to highlight the inner corner of my eye, and add a shadow over it to make my eyes "pop" (NYX Jumbo Pencil in Milk & MAC Vapour). Use the same shadow to highlight your brown bone – or the underneath the highest point of your eyebrows. Then, with a flat brush, apply a light pink silvery shadow to your lower lids (MAC Pink Freeze). Taking a fluffy blending brush, apply a hot pink shadow in your crease (MAC Sushi Flower & MAC Living Pink). Taking an angled eyeshadow brush, use a gray or silvery-black shadow, very lightly, and apply it to your outer V area: angle your brush from the outer-corner of your eye to the outer-end your brown, then sweep the shadow in that shape towards the middle of your eye, but stop before reaching it…hope that explains it a little! (MAC Print and/or MAC Knight Divine). Take a pencil brush, and apply a brown or taupe color on your lower lashline, but leave the inner corner highlighted (MAC Satin Taupe). Apply a liquid liner, and wing it out a little. Finish off the look by curling your lashes and apply mascara. You can vamp up the look a little with some natural looking lashes, if you want.
Comments
Photo By