Simple Cartoon Kitty Face & Paws Inspired by Nailed Obsession.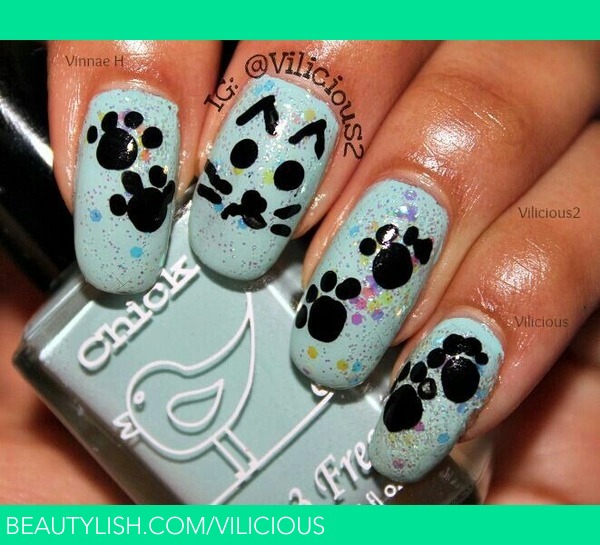 This manicure was inspired by the nail blogger, Nailed Obsession. Here is a link to her blog post: http://www.nailedobsession.com/2012...
I thought these were SO simple & cute! I had to try & recreate them myself!

For some reason I could NOT paint cats mouth correctly. T_T I tried a minimum of four times, so finally I just said screw it and left it like that, haha. I still think it's cute, even with the screwed up mouth. x)

Ok, so for the base I used one coat of Chick Nail Polish All A Twitter & two coats of Sally Hansen Snow Globe. And the black is just acrylic paint.
Comments