Super Easy Cute Easter Bunny Nails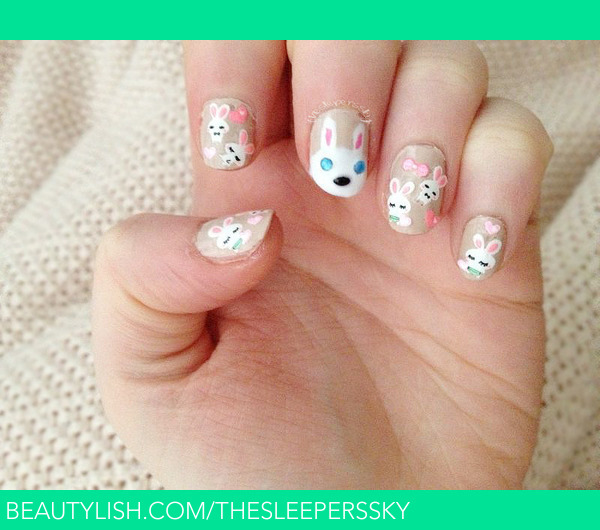 This look is so easy to do. I just used some stickers i brought from eBay over Barry M Gelly Nail Paint in Lychee. The middle finger is the same nail paint, just with the bunny painted with Models Own in Snow White, Barry M Gelly in Dragon Fruit for the ears and then some nail gems from eBay for the eyes and mouth. All topped off with Seche Vite.
view on my blog http://thesleeperssky.blogspot.co.u...
Comments